Trailer manufacturer creates 50 new jobs at £22m Cheshire facility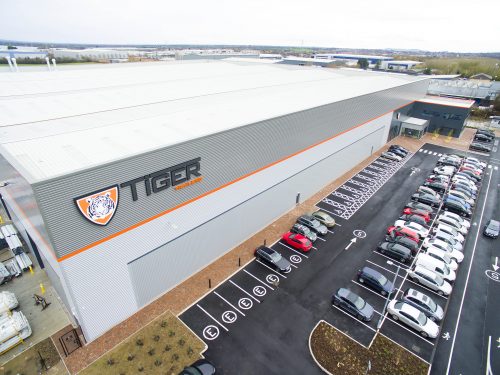 Fast-growing North West trailer manufacture Tiger Trailers has created 50 new roles at its state-of-the-art facility in Cheshire.
The employment drive supports a surge in demand for trailers and HGVs due to the increase in home deliveries and online shopping.
The 168,000 sq ft £22m site, which opened in April 2019, already employs 213 people and is located on the Winsford Industrial Estate.
Edward Booth, finance director at Tiger Trailers said: "We are seeing record amounts of orders because consumer buying habits have shifted so drastically due to Covid-19.
"The jobs we've created will enable us to exceed this demand and at the same time, provide an economic boost for Winsford by providing locals with new opportunities on their doorstep."
He added: "It's a really exciting time to join the Tiger Trailers family because we've got huge growth plans which involve enhancing our CSR activities and transforming our internal communications.
"We've launched an employee appreciation wall to showcase everyone's hard work, and partnered with non-profit organisations like Veterans into Logistics to help place ex-military personnel into truck driving roles."
Tiger Trailer manufacturers between 1500 and 2000 trailers per year and hopes to create even more jobs at its Winsford site in early 2022.
There are roles available across a range of areas including forklift truck drivers, semi-skilled operatives, hydraulic fitters, auto electricians, coachbuilders and welders.