Major diagnostics plan for national Covid-19 testing firm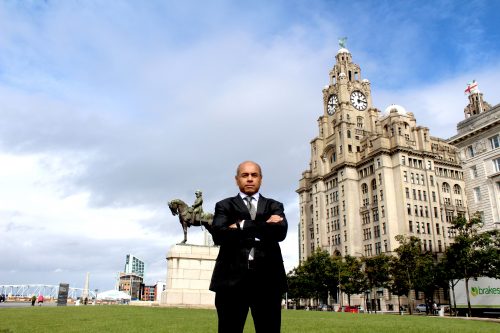 A Covid testing provider that has created hundreds of jobs since launching more than a year ago has announced more roles as the firm expands its services to include diagnostic testing to cover a range of health issues.
Liverpool-based DAM Health, a government approved testing provider, wants to expand its services for medical diagnostics for health issues including diabetes and high blood pressure.
It hopes the extra services will help to provide much needed relief for the overstretched NHS.
Professor Frank Joseph, the Merseyside medic-turned-entrepreneur is a world-leading physician in endocrinology and diabetes and founder of DAM Health which has had remarkable growth since launching in November 2020.
The company, which employs 1,000 staff, started in Liverpool with one lab and has expanded to 12 labs operational in Manchester, Kent, Edinburgh, Birmingham, Hull, Cornhill, Fulham, Glasgow, Antrim, Harlow and has 100 clinics in the UK and globally including Spain, Portugal, Czech Republic and Mexico.
Speaking about the company's ambitions, Prof Frank said: "We have built the infrastructure for Covid testing and that's been a real exciting journey and the growth we have been able to deliver has really made a difference to a lot of people and a lot of companies that rely on the travel industry.
"We wanted to build an infrastructure that was ready for any pandemic so that eventually we can provide healthcare provision and diagnostics in addition to Covid testing.
"One of my areas of interest is general health, wellbeing around nutrition, obesity, diabetes prevention, and gut health.
"As a practicing endocrinologist a focus on prevention is important. So, I wanted to create a service which I can bring to the high street or to city centres that allows people the chance to walk in and book into our clinics a gut test or a diabetes test or simply check their cholesterol.
"The pandemic has highlighted to people that they have to look after their health because at the end of the day, we know that if you have diabetes or if you have high blood pressure, you're at higher risk of becoming sicker with Covid.
"It's made people more aware and more engaged in self-help and being proactive about it.
"This means in addition to getting a Covid test, they can also book in for a health test.
"We want to provide vaccines too such as the flu vaccine while also making it affordable to access those services.
"If people can detect health issues earlier, it means they can take preventative measures earlier and it saves the NHS a lot of money in the longer-term."
DAM Health's labs are all geared up to operate general biochemistry testing said prof Frank.
"We've built our labs so that they're future proofed and able to deliver anything that we want them to," he added.
DAM Health has now entered 2022 having tested more than 1m people with government-approved in-clinic PCR and antigen tests across the UK with the public and private sector.
It is also the major provider of event, sport and business testing including Rangers FC Football Club, Crystal Palace Football Club and Scottish Rugby.
Prof Frank said: "We started off with just one clinic and one laboratory in Liverpool back in late November 2020 as we were trying to find solutions for international students who were trying to go back home but needed a certificate to get on a plane as non-essential travel was not allowed at the time.
"There were companies charging £350 just to get a test done and was simply too expensive.
"We set up the clinic and the lab and brought the price down straightaway to £99 and made it affordable while helping people get home.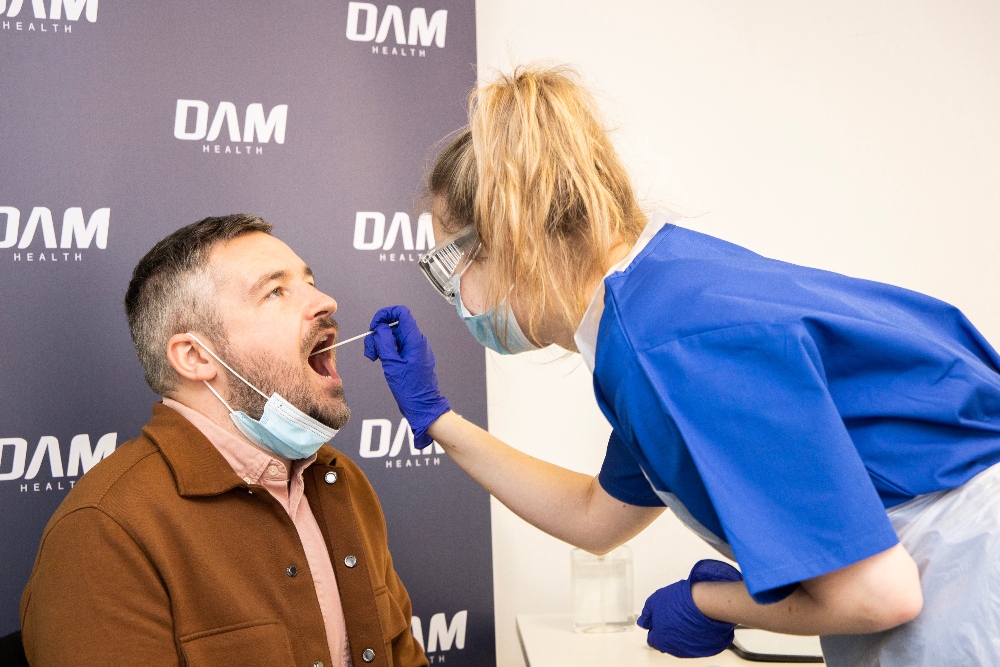 "We soon started expanding around the North West looking after people for essential travel.
"But when travel fully opened, we wanted to offer a national and international service and embarked on launching a network of clinic and labs strategically located across the UK to make it easier for people to travel to.
"We have grown because we have been able to provide an affordable service that is easy to access and in doing so, we are helping the economy and the business sectors so that people can get on with their lives."