Forgemasters agrees to support deployment of GEH reactors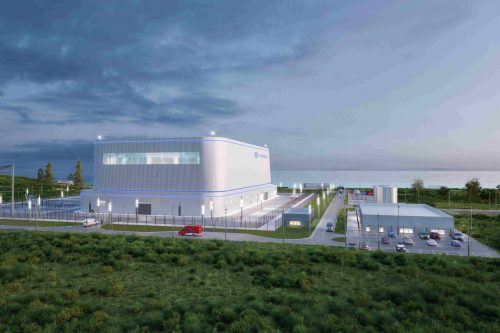 GE Hitachi Nuclear Energy (GEH) and Sheffield Forgemasters have agreed to cooperate in support of the potential deployment of the BWRX-300 small modular reactor (SMR) in the UK.
Through a memorandum of understanding GEH and Sheffield Forgemasters agree to discuss how the Sheffield-based company's existing and future capabilities could help meet the potential demands of BWRX-300 deployment.
The government plans to increase nuclear power generation by 24GW, or 25% of expected demand, by 2050. Each BWRX-300 reactor provides 300MW of electricity, enough to meet the electricity demands of around 900 homes.
Sean Sexstone, GEH's executive vice president for advanced nuclear, said, "We are pleased to be working with an industry leader like Sheffield Forgemasters to discuss a potential supply agreement for forgings in support of the deployment of BWRX-300 SMRs.
"We will also look at how Sheffield Forgemasters' unique capabilities can help meet the growing global interest in the BWRX-300."
Sheffield Forgemasters chief executive David Bond said, "SMRs have the potential to become a standard for civil nuclear power generation and as an emerging technology, our long track record of supplying nuclear grade components brings a wealth of technical forging experience to the market.
"Sheffield Forgemasters is undergoing a transformation to Industry 4.0 manufacturing technologies, the centrepiece of which is our investment of up to £400m over ten years, to replace the company's defence-critical assets.
"We look forward to working with GEH to explore the possibilities of becoming a UK supply chain partner in the delivery of complex nuclear grade forgings into the commercial BWRX-300 SMR build programme."