Major arts development to be 'the same as the Opera House and Guggenheim'

Factory International will match global arts buildings like the Sydney Opera House and the Guggenheim in Bilbao, property developer Tom Bloxham told an international audience at MIPIM.
Bloxham, who is chair of trustees for the Manchester development, said the site in the new St John's neighbourhood will be remembered long after the £100m overspend has forgotten, and will become a landmark in the city.
He said: "In the 20th century, we started to see a whole new set of democratic, interesting and well designed arts buildings. And I'm thinking about things like the Sydney Opera House, the Pompidou in Paris, the Guggenheim in Bilbao, and the Tate Modern in London.
"Now we've got the Factory in Manchester and I believe Factory Manchester will be the same – people will be coming to see it, we will be incredibly proud of it, it will be the postcard image of Manchester going forward. There's something very, very special about it."
Randel Bryan, executive director and deputy chief executive of Factory International, said: "We have a civic responsibility that this building should be a space that welcomes and embraces everyone from Manchester. That means a policy where we can all bring our own food, that means a public programme and actually make sure that people can have free engaging experience.
"I feel that families have to feel welcome and invited. Parents want their kids to be curious and have exposure to great cultural experiences, and how we make sure that we welcome them and open the doors is key to this."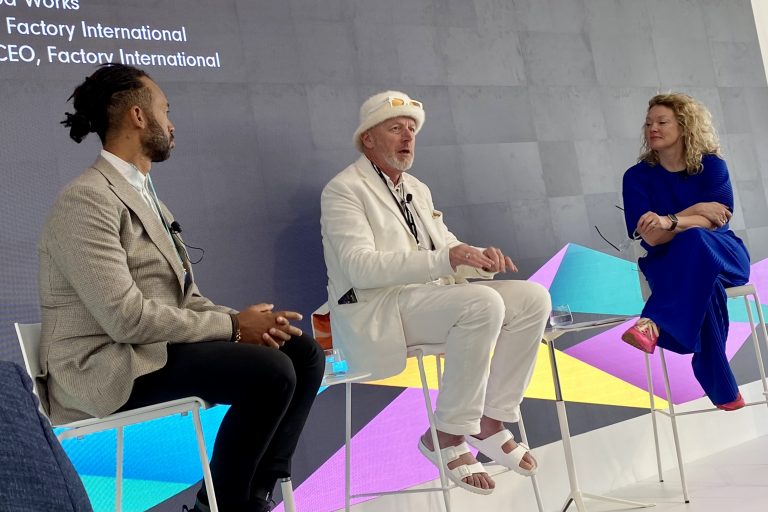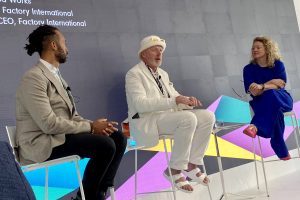 Bloxham added: "My metaphor is this is a village hall for Manchester. So yes, we're going to put on huge expensive art at times, but also it's going to be open the whole time, so come in for the coffee.
"We're going to encourage all sorts of people to use it, to occupy it, all sorts of artists and other people to do whatever crazy stuff they want to do. The idea is whenever you go in there, there's something happening."
Factory International is due to open in June 2023.