Chill Factore announces £500K investment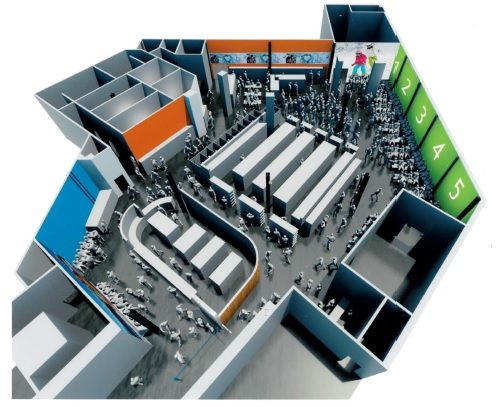 Home to the UK's longest indoor real snow slope, Chill Factore has announced a £500,000 investment, which will see the renovation of its changing village and installation of fresh, new snow on its 180m slope.
The  Changing Village will be given a new layout, which has been designed to reduce congestion during busy periods, making it quicker and easier for guests to collect equipment for the slopes.
The four-stage project will include the installation of a new rentals desk, which hires out 130,000 pairs of skis and 70,000 snowboards annually.
A full redesign, including new flooring, will be fitted whilst the Changing Village remains fully operational.
Meanwhile, the 180m real snow slope at Chill Factore will be undergoing maintenance work this month to remove existing snow from the slope. It will be replaced with approximately 900 tonnes of fresh snow. The changeover will be completed in stages to ensure that the slope remains open.
Morwenna Angove, chief executive at Chill Factore, said: "This major investment in our Changing Village and slope will create a first-class environment from start to finish and help to make every customer's experience more memorable and enjoyable."
Renovations will continue until July 7.