Selective approach boosts profits at construction firm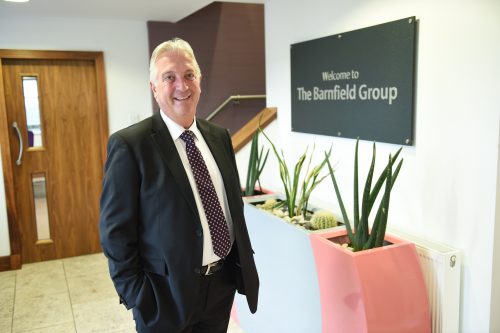 Barnfield Construction has seen a significant uplift in annual profits, despite an 11% reduction in turnover, which it says is thanks to a more selective approach to business.
Despite the fall in turnover to £65.2m (2015: £73.3m), pre-tax profits at the Nelson, Lancashire based company increased considerably to £6.2m (2015: £2.8m) for the year to December 2016.
Barnfield, which employs more than 150 staff, said that focused efforts had been made to grow its Barnfield Homes brand, which had led to increased activity in its residential sector market.
This, along with development profits on sales of completed industrial stock, are the two main contributors to the higher profits, it said.
Tim Webber, chairman and managing director of the Barnfield Group, said: "Over the last year we've been more selective about the type of work we've been involved in which is a fantastic position to be in and has added to our profitability."
Barnfield's order book for 2017 stands at £70m and includes contracts for clients such as Really Useful Product Company, Burnley Football Club, Chubb Fire & Security, Thwaites PLC, Boohoo, Euro Garages and Boundary Mill.
Meanwhile, its development and pre contract team is working on a secure order book of more than £65m, which is expected within the next 3 months, it said.
Webber said: "The introduction of the Governments' Help to Buy scheme has been a true asset to the house build industry and over 90% of our house sales are underwritten by the scheme. We've really benefited and are grateful for support from innovative forms of finance particularly from Growing Places and Lancashire County Council funding."