Homes plan for golf club land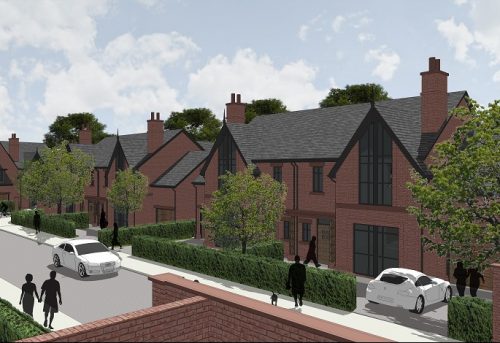 Plans to create 17 new homes on a parcel of land owned by Prestwich Golf Club have been submitted.
Residential developer Mulbury has submitted proposals for the bespoke homes which would be built on an area of the course next to Kersal Road in the south-west corner of the golf club site.
Designed by Calderpeel Architects, the detached and semi-detached homes will be made available for private sale under the Mulbury Living brand.
The sale of the land will enable the club to enhance the clubhouse facilities for members and visitors and redevelop the course onto a separate parcel of land currently unused by the club, helping broaden its appeal to the local community.
David Wroe, development director at Mulbury, said: "This scheme demonstrates the quality of our open market offer as part of the Mulbury Living brand. The design is sensitive and respectful to its surroundings and will deliver high quality, spacious homes in a desirable location."
The homes will be built in varying shades of red-brick and will feature stone detailing, brick plinths, chimney details and finials. Timber doors and canopies will add warmth to entrances while the windows will have contemporary aluminium frames.
Mark Massey, director at Calderpeel Architects, said: "Mulbury is a developer that shares our ambition of improving communities through quality housing design.
"These proposals include several house types, with variety in eaves, roof heights and materials to give visual interest and variation across the site, reinforcing the character of the new development. What we're doing with schemes like this is helping to redesign the suburbs with high-quality house types.
"This has been an incredibly rewarding scheme to work on because it also secures the future of the local golf club."
The proposals will be considered by Bury Council's planning committee in the New Year.
Manchester-based Ludlam Associates is advising Mulbury on planning for the scheme.