People on the move: Dow Schofield Watts; University of Salford; R3; TES Radio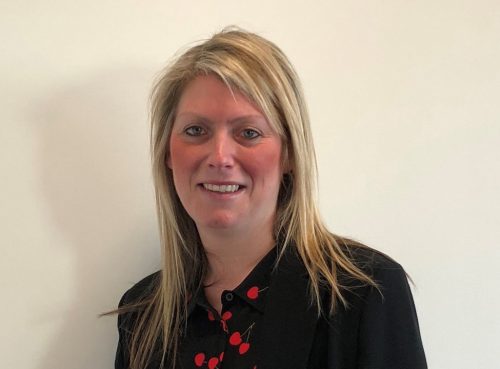 Daresbury, Cheshire-based independent advisory firm Dow Schofield Watts has appointed Judith Cope as its new Group Financial Controller to support its continued expansion.
Cope has more than 15 years' experience in finance. A qualified accountant, she started her career in audit with PKF and most recently was finance manager with Greenacres Group, a woodland burial park business which was part of the Bibby Line Group.
At Dow Schofield Watts she will work across all the businesses in the group including its private equity arm PHD Equity Partners, and be responsible for managing all day to day financial issues, reporting directly to the board.
Her appointment comes during a period of expansion which has seen the firm launch a number of initiatives such as its international network Pangea M&A and Dow Schofield Watts Angels.
James Dow, founding partner of Dow Schofield Watts, said: "Judith has a very strong track in financial management and will be a real asset to our team. Her appointment reflects our commitment to invest in the business to accommodate our ambitious growth plans."
::
The University of Salford has appointed long serving front bench politician and health reformer Lord Keith Bradley as chair of council.
The Rt Hon Lord Bradley of Withington was awarded a life peerage in 2006, having served as MP for Manchester Withington from 1987 until 2005.
His political career encompassed a raft of senior ministerial positions including that of Parliamentary Under Secretary of State for the Department of Social Security from 1997-1998, Minister of State in the Home Office from 2001-2002 and as a member of the Health Select Committee from 2003 – 2005.
In 2009, he also carried out an independent review for the Department of Health known as "The Bradley Report" – a key reference document looking at mental health, learning difficulties and the criminal justice system.
The council plays a key role in the governance of the university and is responsible for overall strategy and Lord Bradley will join at a time when the institution has more students than ever before and is climbing league tables.
Prof Helen Marshall, vice xhancellor of the university, said: "Keith has a wide range of experience and a strong commitment to social impact and higher education, which equips him perfectly to lead us forward as we embark on the next chapter at Salford."
::
The R3 North West New Professionals Group, which organises networking events aimed particularly at younger professionals in the insolvency and restructuring profession, has two new faces at the helm.
Nicola Wallbank has been appointed as the new chair while Ruth Pearson becomes vice-chair. They take over from Laura Lucas and Abigail Hickman.
Wallbank, who has 10 years' experience in insolvency and finance, is assistant manager with RSM Restructuring & Advisory in Manchester while Pearson, who has worked in insolvency for nine years, is assistant manager with KPMG's restructuring team in the city.
Paul Barber, North West chair of R3, the insolvency and restructuring trade body, and also a partner at Begbies Traynor in Manchester, said: "Insolvency and related professions employ thousands of people in the North West.
"The New Professionals Group provides social and networking opportunities for those coming into the industry or at an early stage in their career. Since its launch a few years ago it has proved hugely popular.
"We would like to thank Laura and Abigail for their efforts in building the group, and wish Nicola and Ruth all the best in their new roles."
::
A Lancashire-based wireless communications business has extended its sales team with the recruitment of two new business development managers.
Leyland-based TES Radio has significantly invested in its sales and marketing functions over the past two years and the two new appointees are the latest addition as the business ramps up its growth plan.
Andrew McNamara joins the business having held senior business development roles in engineering, logistics and automotive with companies including Cromwell Tools, Thermo Logistics and SMS Time Critical International; whilst Graham Webster held senior positions in businesses trading commodities, agricultural fertilizers and cereal seeds, for companies including Criddle & Co (a division on the Billington Group), Gleadell Agriculture and GA Pet Food Partners.
TES managing director Keith Edwards said: "They are both highly experienced business development professionals and we're confident that they will contribute significantly to the growth of TES Radio in the coming years."