Two major retailers go into administration with 26 NW stores now under threat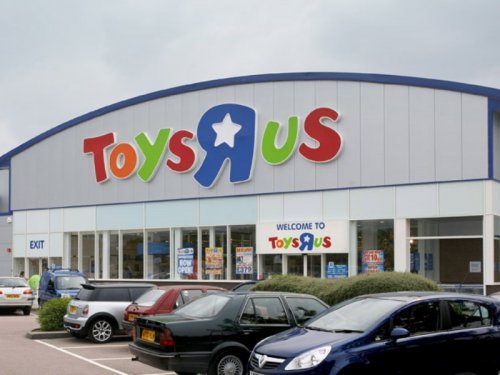 Hundreds of jobs at up to 26 stores across the North West are under threat after the collapse into administration of two major retailers.
Rescue talks at both Toys R Us and Maplin have failed, although both businesses will continue to trade for the immediate future.
Maplin has sites in three sites in Manchester, two in Liverpool and others across the region in Bolton, Wigan, Stockport, Ellesmere Port, Salford, Preston, St Helens, Blackpool Chester, Wrexham and Crewe.
Toby Underwood, Zelf Hussain and Ian Green of PwC have been appointed joint administrators of Maplin.
Underwood said: "The challenging conditions in the UK retail sector are well documented. Like many other retailers, Maplin has been hit hard by a slowdown in consumer spending and more expensive imports as the pound has weakened.
"Our initial focus as administrators will be to engage with parties who may be interested in acquiring all or part of the company. We will continue to trade the business as normal whilst a buyer is sought.
"Staff have been paid their February wages and will continue to be paid for future work while the company is in administration."
Toys R Us has 10 stores across the North West – two in Manchester, and others in Bolton, Preston, Blackpool, Liverpool, Chester, Warrington, Blackburn and Carlisle.
Toys R Us employs 3,000 people across 105 stores and Maplin has more than 200 stores and 2,500 staff.
Paul Barber, North West chair of the insolvency and restructuring trade body R3 and a partner at Begbies Traynor, said the administrations "reflect wider difficulties facing the retail sector".
He went on: "Traditional retailers are under pressure from a host of different factors – a slowdown in consumer spending, the rising cost of imports due to the low pound, pensions deficits and tough competition from both online sales and new entrants in the market.
"Consumer spending habits are changing too. Shoppers are choosing to spend more on online promotions or on 'experiences' such as eating out, and stores are having to create a more exciting retail environment to attract them. The larger warehouse-style stores that were popular in the 1990s not only have higher overheads but struggle to create the vibrant in-store experience offered by some of their more dynamic competitors.
"R3 figures show that 33% of retail businesses in the North West are considered at higher than average risk of failure, equivalent to over 7,000 businesses in the region. While retail is by no means the highest risk sector, we may yet see more insolvencies in the months ahead."