Signature Living eyeing £300m of projects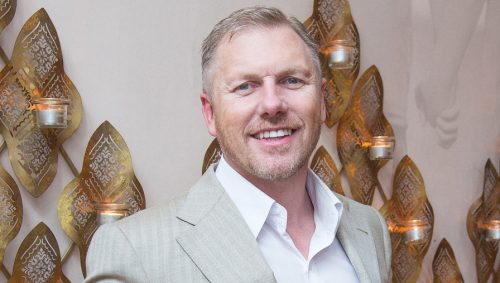 Signature Living – the Liverpool property developer and hotel operator – has earmarked £300m worth of projects over the next three years.
Leisure and hotel schemes have been identified in Liverpool, Cardiff, Preston, Manchester and Belfast with contracts worth up to £100m to be offered to businesses in Merseyside.
The company founded and run by Lawrence Kenwright has four major hotel projects in Belfast in an £80m investment and also started phase two of its £42m Coal Exchange hotel project in Cardiff.
Other notable schemes include the £10m Dixie Dean hotel in Liverpool and the Harris Hotel in Preston.
The company is also hailing the success of Signature Works, which hosts one of the city's most diverse collectives of businesses, housed in the legendary Bling Bling building on Hanover Street in Liverpool. and is the latest success story for the Signature Group.
It was formed to address Liverpool's decline in quality affordable office space, and the pull of Manchester.
A budding entrepreneur or business owner can become a Signature Works member by taking office space and have immediate access to a simple streamlined procurement process and win business contracts to supply Signature Living with their products and services, said Roger Jonas, head of Signature Works stakeholder relations.
He said: "This is an incredible ground floor opportunity for our Signature Works business members to engage with us and become part of our group supply chain.
"It is vital that we support local Liverpool businesses and maintain our thriving regional economy and ensure we create opportunities for local businesses and those who are part of our Signature Works co-worker and flexible office space hub.
"Many of the local businesses and tradespeople who have worked on Signature Living property and hotel projects have been with us for many years and grown as thriving businesses in their own right employing staff and taking on more contracts."
Meanwhile, Liverpool's Signature Hotel has secured £2m worth of funding from peer-to-peer lender Assetz Capital.
The 115-guest capacity hotel was built in 1884 and later converted to a print works until 1965.
The building is famous for its links to local band OMD (Orchesteral Manoeuvres In The Dark) which set up a recording studio at the Stanley Street property in the early 1980s.
The £5m restoration project was completed by Signature Living in 2012 to transform the building into five floors of luxury hotel suites and apartments.