First specialist modular homes construction factory opens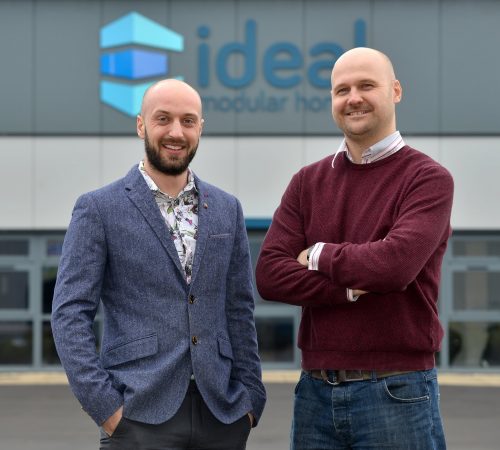 Two entrepreneurs have opened the North West's first dedicated modular homes construction factory.
Luke Barnes and Graham Owens have launched the business Ideal Modular Homes on Triumph Business Park in the Speke area of Liverpool.
The duo believe their new offering will shake up the modular housing construction industry with what they say is its unique, innovative building techniques and advanced programming systems.
Barnes was previously a design engineer before turning developer to work on projects around the world together with his business partner.
Owens, a software engineer, ran his own company developing bespoke operating systems for large corporations.
But they now have created a new state of the art manufacturing system for modular housing.
Their 70,000 sq ft factory, which will operate 24 hours a day and employ 150 staff is able to produce more than 10 units a week.
Chief executive Barnes said: "While looking into modular homes for my own development projects, I found there was a big gap in the market as there were no constructors that offered the quality, deliverability and competitive pricing I was searching for.
"Using our manufacturing design experience, we began designing Ideal's modular system which produces high quality living space at affordable prices – homes that people can be proud of."
"We are looking to deliver at least 450 homes in our first year and are set to agree our first contracts in the next few weeks.
"By continuing to invest heavily in both our staff and our machinery, we will increase our efficient and within the next four years, we will be able to deliver at least 1,500 homes per year."