Bluebird flying high with raft of new client wins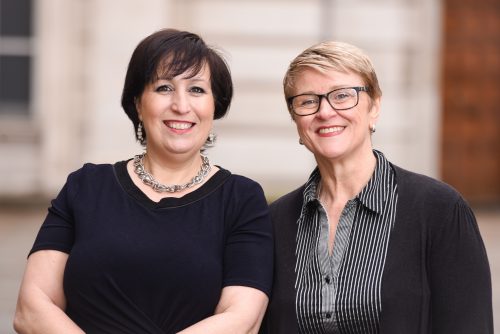 A fast-growing office support company is celebrating a hat-trick of new client wins after a funding boost.
Liverpool- and London-based Bluebird Support Services has been engaged by law firms including Brabners, 174 Law and Accident Advice Solicitors.
The triple success follows the injection of £25,000 from Merseyside Special Investment Fund (MSIF) to help the business roll out its range of services, which include transcription, document management and PA support.
Bluebird was established in August 2016 by managing director Jayne Smith and operations director Leanne Bentley.
Jayne is based in Liverpool and Leanne in London.
Jayne said: "We are finding that more and more law firms and other professional and financial services firms are outsourcing strategically.
"They recognise that we can provide a range of support services which free up fee earners, PAs and fellow administrative staff to concentrate on other priorities within the business.
"It means turnaround times for transcription and document production is that much quicker and cost effective."
Bluebird has also helped Liverpool financial advisers Elliot Fletcher switch to digital dictation on a smartphone app.
Tricia Campbell, managing director of Elliot Fletcher, said: "Before we switched to digital dictation we were in the habit of travelling to the office after client meetings to dictate notes and documents at our desks.
"Now we dictate from our cars and the documents are ready when we get back to the office."
In other testimonials, Nicola Thomas, Brabners' HR director, said: "We have invested heavily in leading technologies and our relationship with Bluebird provides us with an alternative smart strategic outsourcing option to ensure our lawyers and support teams have the best possible tools to do their jobs"
And Helen Pittard, head of dispute resolution at 174 Law, said: "Outsourcing has significantly reduced the stress and anxieties in our fee earners who have demanding court timescales to comply with."
Brabners has offices in Liverpool, Manchester and Preston, 174 Law is based in Wirral, and Accident Advice Solicitors in Northwich.