American nutritional supplements firm to invest £2m in UK operation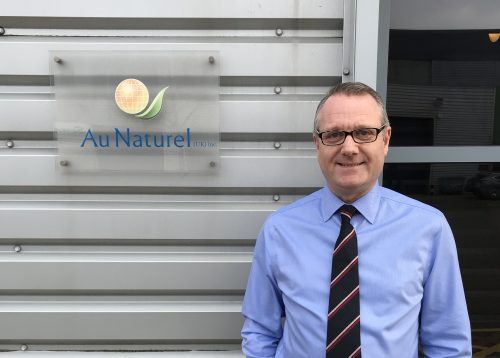 A US manufacturer of nutritional supplements has injected over £2 million into the UK arm of its business.
Nutraceutical has also taken on Dr Nicholas Kelly as director of UK operations, to revitalise its flagship vitamin brand, Solaray, based at Trafford Park.
Bringing almost 30 years' experience in the health and vitamins sector, Dr Kelly has an immediate focus to oversee a rapid growth and expansion plan for the Solaray brand within the UK.
Since 1989, Dr Kelly has been based in Barbados, where he has launched and expanded a vitamins distribution company, as well as opening a portfolio of 25 retail stores on nine islands around the Caribbean.
A certified Naturopathic Doctor, Dr Kelly has hosted a radio and TV show called 'Your Health and You', and in 2000, launched The Natural Medical Centre to unite natural and traditional medicine under one roof.
The company has plans for further improvements, with £1 million budgeted for the next two years to grow the brand further in the UK. This includes further job creation, advertising, marketing and increasing the product offering.
Dr Nicholas Kelly, said: "While Solaray is a mainstay of the British vitamin sector, in recent years, activity has been minimal. My job now is to breathe new life into this iconic brand and remind retailers and consumers why our vitamins are the number one choice in the USA.
"It's a really exciting time to be driving the Solaray brand forward, with innovative approaches to the way the brand looks, sounds and feels all imminent. I'm sure that with a newly invigorated strategy, Solaray will once again be in the hands of the many, not the few."
Dr Kelly, added: "Thanks to our renowned innovation and testing, and as part of our intensive expansion plans, we will be introducing over 100 new products in the UK this year, while reducing a lot of our prices."
Alongside its wholly owned UK distributor, Au Naturel, Dr Kelly will be targeting retailers and consumers alike with training seminars, consumer workshops, radio shows and significant trade and consumer advertising.