Pannone Corporate celebrates Stateside success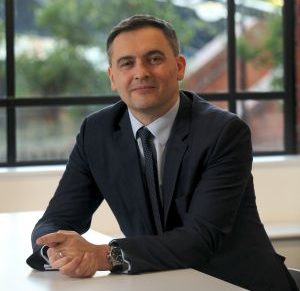 Pannone Corporate is celebrating completion of a transatlantic deal for US-based Terryberry, and winning new clients including a multi-billion-dollar IT company that is listed on the New York Stock Exchange.
The client wins include IGT Gaming, which has its UK headquarters in London and Salford Quays.
The business is a leader in end-to-end gaming and last year had a global turnover of $4.9bn (£3.65bn).
Pannone Corporate was also recently instructed for the first time by Terryberry, a 100-year-old global recognition provider headquartered in Michigan, but with offices in Australia and Canada, to advise on its merger with Macclesfield reward and recognition company, CottrillsReward.
Founded more than 25 years ago, CottrillsReward provides clients such as Tesco, Ford and Marks & Spencer with reward and recognition programmes.
The firm said the transaction underlined Pannone Corporate's established reputation for advising on transactions that involve a cross-border element.
Pannone has also won several UK-based clients, including award-winning Manchester digital recruitment consultancy, We Are Adam.
The company, which has offices in London, specialises in HR, digital, marketing and PR.
Also, the firm has been appointed to the panel of Leeds Federated Housing Association to provide employment advice.
Pannone Corporate managing partner Paul Jonson said: "Our portfolio of regional, national and international clients continues to grow and the latest wins are testament to our focus on delivering effective, practical commercial advice.
"We have had an excellent year with double digit fee income growth on the back of new client wins. We look forward to a busy 12 months ahead."