Six & Flow makes acquisition with sights on international expansion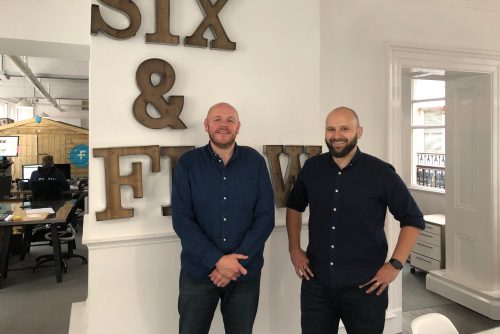 Six & Flow, the Manchester-based inbound marketing agency, has acquired eCommerce and web system development agency, Digitl.
With a combined headcount of 19, Six & Flow is targeting sales of £7.5m by 2022.
Growth will be delivered in the UK across key sectors and will also target new clients in the US, UAE and across Europe.
The agency already has strong links with Boston through its Hubspot and Drift partnerships.
In the three years since the business was launched by Rich Wood, Six & Flow has established itself in supporting B2B tech, financial and professional services clients looking to rapidly grow their customer base.
Also founded in 2015 by Darren Ratcliffe, Digitl works across complementary sectors.
Darren joins Six & Flow as a director with the entire Digitl team making the transition.
The deal boosts the agency's ecommerce expertise and web development credentials, allowing Six & Flow to provide a more comprehensive service to clients.
Speaking of the deal, Six & Flow founder Rich Wood said: "Six & Flow has experienced a positive first three years of business, developing a stellar team by focusing on our culture, forging partnerships with global leaders such as Hubspot and Drift, and delivering innovative campaigns which have driven substantial growth for our clients.
"This has quickly grown our own business, but the market potential is huge.
"I strongly believe conversational commerce will transform how organisations approach their marketing.
"By combining our marketing nous with Digtl's technical team, the acquisition will allow us to deliver increasingly technical integrations, bigger development projects and more innovative solutions.
"It's a compelling proposition for existing and prospective clients."
He said: "It's our ambition to increase our international client base over the next 18 months."
With specialisms in inbound marketing, conversational marketing, account-based marketing and paid media, Six & Flow has recently announced the fact the business was the first UK Drift partner establishing its position as the UK's leading conversational marketing agency.
Darren Ratcliffe, director at Six & Flow, added: "There are a lot of parallels between Six & Flow and Digitl, having both started out at the same time.
"We've worked well together on projects over the past three years, share similar values and I admire the strong culture Six & Flow has built its reputation on.
"Our clients have welcomed the announcement and the fact they can access a wider range of marketing services.
"To say I'm excited by the opportunity would be an understatement. This deal is transformative for our team, clients and the future of the business."