Revolution Bars Group in talks with former suitor Deltic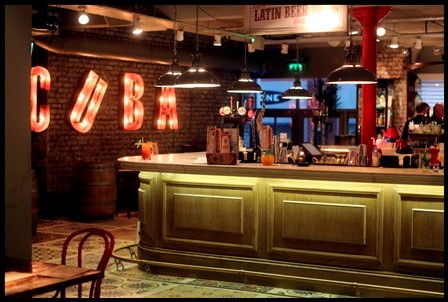 Revolution Bars Group's on-off relationship with nightclub operator Deltic is back on.
The Ashton-under-Lyne bars operator revealed in a regulatory statement to the Stock Exchange tonight, after trading had ceased, that it is in talks with the Milton Keynes business which last year tried to gatecrash Revolution's negotiations with Slug and Lettuce owner Stonegate.
Revolution Bars Group issued a statement early this evening, September 7, in response to press speculation regarding a potential transaction with The Deltic Group, and movement in its share price.
Shares in Revolution Bars Group rose almost 11% during trading today.
It said: "The board confirms that it is in the very preliminary stages of considering a transaction involving a possible acquisition of Deltic.
"The board also clarifies that it is only in very preliminary dialogue with Deltic regarding such a potential transaction.
"Furthermore, no agreement (in principle or otherwise) has been reached with Deltic regarding such a transaction, so there can be no certainty as to the terms, timing or structure of any such transaction, nor as to whether any such transaction will occur at all."
A year ago Revolution was involved in potential takeover talks with Stonegate which had made an approach to acquire the Tameside operation.
Deltic tabled a rival offer, which Revolution dismissed as "not in the best interests of shareholders at this time".
Revolution favoured the £101.5m approach by Stonegate, although nothing came of the proposals last year.
Last month Revolution announced plans to open six new bars over the next 12 months.
The aim is to target Millennials as part of its drive to win new customers.
The company currently operates 74 venues trading under the Revolution and Revolucion de Cuba brands.