Approval granted for university's housing and community scheme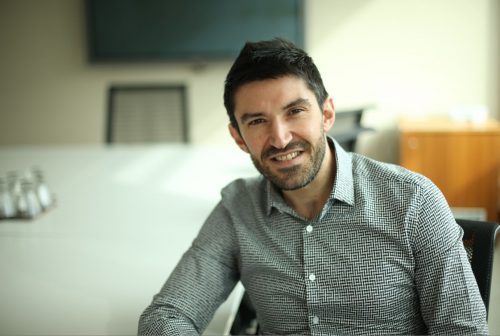 Salford City Council this morning gave the green light to University of Salford plans to deliver up to 500 homes, commercial space and a new school.
The scheme will transform a 14.45-hectare (36 acre) site of university-owned land formerly occupied by its Castle Irwell Student Village.
Located on the northern side of Cromwell Road, Charleston, the development is due to provide a mix of family homes, apartments fronting the River Irwell, 25,000 sq ft of commercial space and open space.
The Masterplan for the site was prepared by Day Architectural, with town planning consultants Euan Kellie Property Solutions (EKPS) responsible for co-ordinating a multi-disciplinary team looking at complex matters including flood risk and highways.
Councillors on the planning committee voted to support a recommendation by council officers to grant the scheme outline planning permission.
Redevelopment of the former Castle Irwell Student Village site provides an opportunity to support local and Salford-wide socio-economic objectives including:
Increasing housing choice, including raising levels of private sector stock, catering for the needs of existing and incoming residents;
Accommodating a growing workforce needed in Salford;
Creating both temporary and permanent employment opportunities, including those accessible to local residents;
Providing high quality open space for use by new residents and existing communities.
EKPS says the council's approval will create a new community to attract young families to the city.
Founder and co-director, Euan Kellie, said: "Delivery of this ambitious scheme by the University of Salford will greatly broaden the housing offer in the city and contribute to a more balanced mix of housing, it being particularly important to offer new homes for families and 'move on' choices for a young city centre population seeking an alternative to suburban living.
"The provision of a new school and sports facilities is also key to attracting young families to what will be a new community for Salford."
He added: "Local people and community stakeholders have supported the plans and we look forward to continue working with them, the university and the council to make these plans a reality."
The development in the Irwell Riverside ward of Salford will be accessed via three points off Cromwell Road and two access points off Littleton Road.
While the site is currently vacant and overgrown, it was used as a racecourse until 1963 before being acquired by The University of Salford in 1973 to create Castle Irwell Student Village.
This usage continued until 2015 and following a fire in 2016, a former racecourse stand and the student accommodation was demolished.