Alarm at downturn in Liverpool's residential development pipeline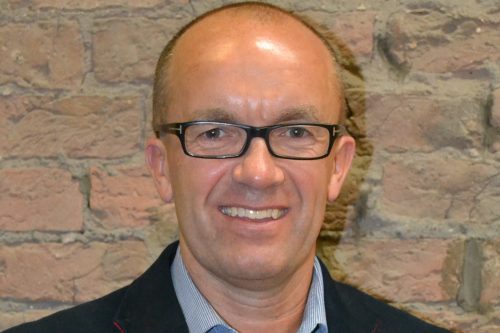 Property experts in Liverpool are alarmed at a sharp downturn in the residential development pipeline – and warn that "there may be a small storm brewing on the horizon".
The latest quarterly report by Liverpool estate agent and letting agent City Residential highlights the slowdown.
It says many developments have been completed recently in time for the annual influx of students.
But it adds that, in previous years, this fall in under construction stock would be quickly filled by new applications being submitted by developers for planning.
"Over the last 3-6 months we have noticed a fall off in these new applications," the report says.
The report speculates that the reason could be a fall in market conditions, as well as a slowing in the 'fractional sales' model that has dominated the market.
Fractional ownership is based on the division of any asset into portions or shares.
If the asset is a property, the title or deed can be legally divided into shares which can then be purchased and owned by more than one individual.
Liverpool City Council recently set up a 'scrutiny panel' to look into fractional schemes.
City Residential said the market could also be affected by concerns over Brexit, cautiousness over future price growth, and worries around rental supply/demand.
"The final reason may well be a lack of suitable development land," said City Residential managing director Alan Bevan.
"Whilst there is still a large amount of land in secondary areas to the North and South of the city, there are very few prime sites in the city core left to develop."
But he added: "With potentially less interest in new sites from fractional sale developers it does open the door for other types of site buyers to begin/continue to carry on buying new sites."
He says the two main types are build to rent (BTR) schemes and registered providers, or Housing Associations.
"Both of these buyers, and developers acting for them, are keen for more sites but have been outbid in the past by the fractional sale developers.
"Therefore, the resulting slowdown in pipeline may actually work in the market's favour by allowing some of these institutional developers/funds/providers to enter the market/increase their market share."
He said while some sites might fall in value, prime sites in the city core are unlikely to fall in price at all.
"Indeed, well located sites which are almost impossible to replace, may well continue to attract a decent premium with the BTR/RP buyers focusing on location as the most important element of any future development site.
"This is even more obvious in a city as compact as Liverpool where the city centre core covers an extremely small area."
And Mr Bevan warned: "The third quarter of the year normally brings with it high levels of excitement, activity and hope of a continued boom in the residential market.
"Whilst this quarter has been busy and productive, we can't help but feel that there may be a small storm brewing on the horizon."
He said the continued uncertainty over Brexit, a slowing pipeline for development, and questions of continued demand for fractional sale developments present a potentially challenging environment for the development community.
"There was a noticeable, but not highly damaging, drop in lettings interest on some of the older, less attractive residential developments in the city as new lettings stock came online.
"Whilst this may be a medium/long term concern, there are an increasing proportion of these landlords looking to sell – of which over 50% are being sold to owner occupiers.
"This will, no doubt, have the effect of reducing the amount of this type of letting stock in the market, which should improve any supply/demand imbalances."
However, he concluded: "On a more positive note, the continued strong performance of quality residential schemes, good interest in Build to Rent developments, and Brickland's/Heitman's announcement of a new BTR scheme in Baltic, provide a real boost to the continued strength of Liverpool's rental sector."