Company to create 600 jobs at new northern HQ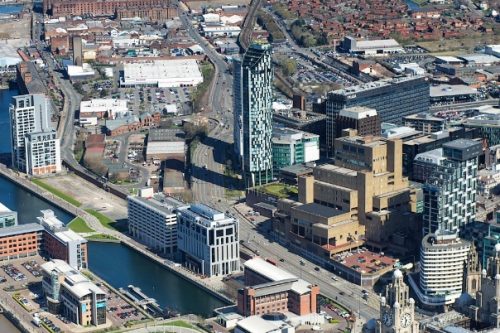 An outsourcing firm has said it will create up to 600 new jobs with new offices in Liverpool city centre.
Huntswood has opened a centre of excellence in a former department store in Renshaw Street.
The firm has moved into the Watson Building in what was the former Lewis's department store.
The company, which has its headquarters in Berkshire, says the centre will allow it to "significantly expand" its operations in the north of England.
Huntswood provides office services for companies in sectors including financial services, travel and pharmaceuticals.
Managing director Kirk Croal said: "We see Liverpool as central to our UK footprint as we continue to grow our business and deliver on our strategic objectives.
"We have had a centre in the North West for a number of years and are excited to be opening a permanent base in the city.
"Liverpool is the perfect location for us to extend our reach, with its thriving economy and strong infrastructure.
"Opening our new Centre of Excellence in the city gives us the opportunity to take advantage of the wealth of talent on offer, while also building on the success we have already had in the region."
"Our strategic desire is to fill the centre which will be in excess of 600 positions."
The former department store closed in 2010 and the building was converted into offices.