Litigator is first in North West to enter Hall of Fame for professional negligence work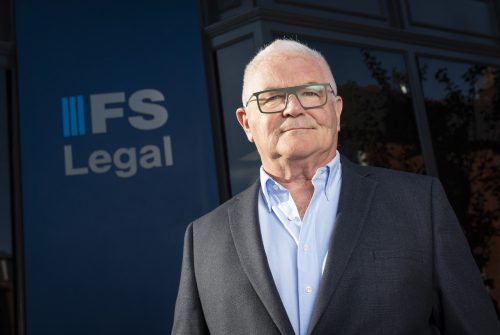 Altrincham-based litigator, Kit Sorrell, has become the first lawyer in the North West to be inducted into the Legal 500 Hall of Fame for professional negligence work.
Kit, who is a partner at FS Legal, has been recognised for being at the pinnacle of the legal profession for eight of the past 10 years, and has also been awarded Hall of Fame status for commercial litigation. These awards are the Legal 500's highest accolade.
For more than 30 years Kit has routinely been instructed to represent high-profile individuals and corporations on complex, multi-million-pound claims against negligent professional advice.
His Hall of Fame accreditation for commercial litigation makes him one of only seven lawyers in the North West of England to receive this honour.
The Legal 500's Hall of Fame celebrates the top 4% of lawyers across the UK who have received constant praise by their clients and peers for continued excellence.
Kit said: "I am honoured to be recognised in such a prestigious ranking and to be among some exceptional legal company.
"To be the only lawyer to enter the Hall of Fame in the North West for professional negligence is testament to the high standard of work that FS Legal continually produces."
Kit garners praise from the Legal 500 for his "personal attention to clients and for ensuring that he gets a good result for his clients" as well as his "gravitas, tough negotiation skills and dogged determination".
He said: "Over the last 30 years I've enjoyed working for a range of clients, both high net worth individuals and corporate entities, on complex commerical and professional negligence matters – in the last year alone FS Legal has recovered several seven-figure awards for its clients."
Based in Altrincham, FS Legal is a firm of litigation lawyers with national reach, focused on dealing with complex commercial litigation, including shareholder disputes, contract litigation and construction disputes for national corporations and high net worth individuals, as well as professional negligence claims against a wide range of professionals and their insurers.