Viral publisher Unilad is bought out of administration by rival firm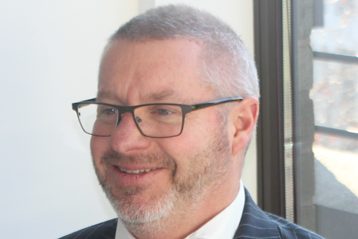 Manchester-based viral publisher Unilad has been bought out of administration by its former rival LADbible.
The deal means 200 jobs have been saved at the firm which had one of the largest global followings in Facebook.
The announcement follows two weeks of acrimony, uncertainty and legal arguments.
The two firms were business rivals and the former owners of Unilad had claimed the whole process was skewed in favour of a LADbible takeover.
Joint administrators Andrew Poxon and Andrew Duncan from Leonard Curtis Business Rescue & Rescue confirmed that a sale was completed "to a trade purchaser following a period of trading and an intensive marketing exercise".
Rival publisher LADbible announced on its LinkedIn page that it had completed the purchase, for an undisclosed sum.
Unilad employs more than 200 staff, but with both publishers running Manchester and London operations it is likely that job cuts are on the cards.
LADbible said on its LinkedIn page late this afternoon: "As of today, LADbible Group and UNILAD Group are now united under the same roof.
"This transforms the media landscape worldwide. Bringing these brands together makes us the largest social video publisher ever, and a youth media brand to be reckoned with, having over 120 million followers across our social channels.
"In August alone, our combined videos were viewed 4.5 billion times.
"We believe that the UNILAD Group brands complement our existing offering and we can promise our audience more of the stuff they love from all the brands in the new LADbible Group family.
"As we go to meet our new colleagues in London and Manchester, we want to thank the teams that make the content that so many people know and love.
"They've worked incredibly hard throughout considerable media speculation. We look forward to working together."
Unilad went into administration two weeks ago with debts of around £10m, half of which was owed to founder Alex Partridge.
Administrator Leonard Curtis and executives from LadBible announced the sale to staff yesterday afternoon.
Staff were told that the company will not be "mothballed" but operated as an individual brand but there have been warnings of job cuts.
According to reports other firms were interested in the business including Manchester based social media business Social Chain and the Daily Mail group.
Unilad has a substantial social media presence, including 60 million followers, a one billion weekly reach, and four billion monthly video views across nine channels.
The site began life as a viral Facebook page founded in 2010.
Earlier the previous month it was revealed that Unilad was facing insolvency proceedings in the High Court after HM Revenue & Customs issued a winding-up petition against Unilad's parent company in July.
It is believed that LADbible's decision to buy a £5m debt owed to Unilad's co-founder, Alex Partridge, clinched the deal.
A statement from Leonard Curtis today said joint administrators Andrew Poxon and Andrew Duncan identified a purchaser, following a period of marketing, and "worked with those concerned to deliver a positive outcome for all stakeholders".
The sale was concluded on a going concern basis.
The joint administrators were advised by lawyers Will Jones and Mark Lund of Knights Plc, trading as Turner Parkinson and their agents, Cerberus Group.