Cumbrian baker to judge inaugural Tiptree World Bread Awards USA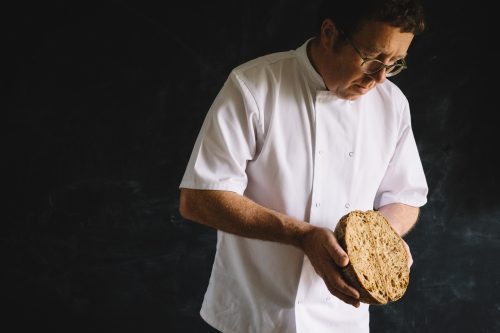 Multi-award winning Cumbrian artisan baker Aidan Monks, who operates in the Lake District and Manchester, is jetting off to New York this weekend to judge in the inaugural US edition of the Tiptree World Bread Awards, in association with Food is GREAT, and supported by the American Bakers Association.
Aidan will join a panel of 36 esteemed judges, gathering at the Dumbo Loft, Brooklyn, on October 23.
The judging panel includes the likes of Lauren Dickerson, the British Vice-Consul for Food and Drink based in New York and acclaimed award American bakers Zachary Golper and Peiwen Lee.
And the panel will have their work cut out on judging day as they sample the hundreds of entries that have been flooding in to the 13 award categories.
Once the judges make their decisions the US category winners of the Tiptree World Bread Awards with Food is GREAT will be announced and each winner will receive a bespoke trophy and will then be invited to attend a lavish gala evening being held in New York.
The judges will meet again to announce the overall winner at a gala evening at the Landmark on the Park, Manhattan, on Wednesday, November 14.
Aidan Monks owner of Lovingly Artisan, said: "Having been inspired to become a baker when studying in Boston I know how creative the American artisan baking industry is, especially as they have been at the forefront of baking innovation for years.
"In my time since my US studies I've won numerous awards, including a raft of World Bread Awards, so I can really appreciate what these bakers are putting themselves through in crafting their very best breads for the judging process.
"I'm really looking forward to seeing what my American counterparts are capable of crafting and as a result I will be digging a little deeper than most into their understanding of the processes involved in creating nourishing, tasty breads, full of flavour and character."
Aidan added: "I firmly hope that the inaugural US edition of the awards becomes a focal point for the whole American baking industry and provides the opportunity to celebrate the both the individuals and the businesses who are at the cutting edge of the USA's artisan bakery scene."