Controversial Stockport property shortlisted for regeneration award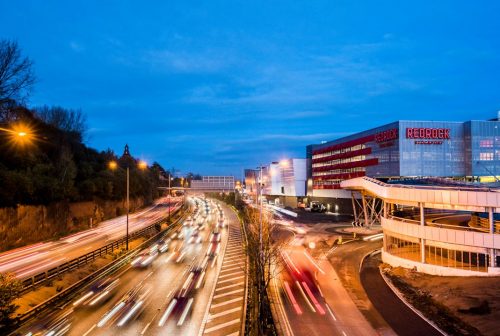 Three months to the day after a Stockport development was named the UK's most unloved building, it could win a national regeneration award.
On September 5, Redrock Stockport, a £45m leisure complex and car park, won this year's Carbuncle Cup, with judges pronouncing that the shed-like building "ridiculed" the town centre it had been intended to rescue.
But it is now on the shortlist for a 'Revo Gold Award', a platform recognising the "best examples of development, investment and asset management".
Attracting more than 750,000 visitors since it opened a year ago, Stockport Council says Redrock has proven an instant hit with families, friends and work colleagues.
It said, each day thousands of people are choosing to head to Stockport to enjoy a meal and film at Redrock before exploring the rest of Stockport, bringing a new vibrancy to the whole town centre.
The council also highlighted the fact that Redrock has created 120 jobs, attracted businesses, restaurants and shops to the surrounding area and bringing a vibrancy to the town centre again, as well as influencing investors to consider Stockport in future plans.
Cllr Kate Butler, Stockport Council's cabinet member for economy and regeneration, said: "Redrock has been an instant success since it opened its doors, with visitor numbers in the first year double those that were predicted.
"It was always our vision that Redrock would bring significant benefits for the whole of Stockport town centre and this has proven to be the case from day one."
The annual Carbuncle Cup competition focuses on grotesque and unloved designs and, although it is meant in a light-hearted way, it aims to stimulate debate and highlight examples of bad architecture blighting the UK's towns and cities.
The original nominator of Redrock dubbed it "one of the most horrendous architectural responses ever conceived for Greater Manchester".
The winners of the 2018 Revo Awards will be announced this Wednesday, December 5.