Just a few tickets left for special lunch with Aiden Byrne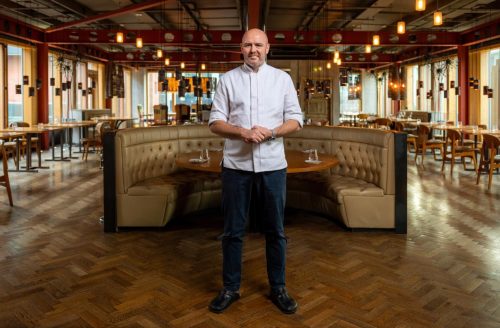 Just a handful of tickets are still up for grabs for a very special BusinessDesk.com lunch.
Aiden Byrne, one of the youngest chefs ever to win a Michelin Star, will be lifting the lid on his reasons for returning to the former Manchester House.
When the restaurant closed last year it was the biggest news to hit the city in the last 12 months.
But Aiden Byrne, who was the executive chef at 20 Stories, has reopened the restaurant under the new name of Restaurant MCR.
The event is being held on Tuesday, 29 January 2019 at the restaurant in Bridge Street.
Attendees will also get to sample a special menu at Aiden's  new restaurant which he reopened less than two months after the administrators were called in.
When his beloved fine-dining restaurant was forced to close he decided the time was right to return to the place he calls his home.
The chef and businessman is determined to create the best restaurant in Manchester and there are high hopes he could bring a much needed Michelin Star to the city.
And Aiden will give a unique insight into his love of food, his experience as a businessman and his hoped and ambitions for his beloved restaurant.
To book a place at what should prove to be a fascinating and unique afternoon click here.