Royal date for historic waterfront destination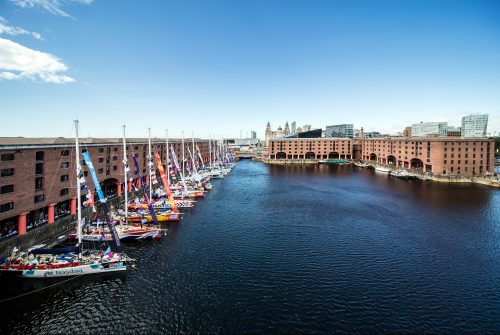 The Prince of Wales will make an official visit to Royal Albert Dock Liverpool on February 12, in recognition of its new Royal status ahead of the 175th anniversary in 2021.
The Prince will be met by Dave Roscoe, chair of the board of directors, who are custodians of the historic estate.
Along with chief executive of Royal Albert Dock Liverpool, Sue Grindrod, they will escort the prince around the dock to meet various stakeholders, local businesses and staff from some of the attractions located within the Grade I-listed site, including a special tour of the International Slavery Museum.
The Prince himself re-opened the regenerated Dock in May 1988 with the opening of Tate Liverpool, following a full restoration after years of decline and near demolition.
Royal status was granted by The Queen in April last year, recognising the importance of the dock both for its historical and architectural significance and its place within Liverpool's past and future.
Royal status forms part of a vision to assert the dock's position as a world-class tourism and leisure destination and a protected heritage asset for future generations.
Sue Grindrod said: "Royal status and the visit by The Prince of Wales recognises the dock's historic role in the UK as a unique heritage asset. It also acknowledges its significance in the ongoing regeneration of Liverpool and wider city region.
"The dock has had a long relationship with the Royal Family since its opening and during some of its landmark moments.
"We look forward to welcoming His Royal Highness back after 30 years to show how far we have progressed and see first hand the changes that are being made in preparation for our 175th anniversary in 2021, when we will encourage the entire city region to celebrate with us."
Dr Richard Benjamin, head of the International Slavery Museum, said: "It's an honour to welcome His Royal Highness to see our thought-provoking collections and displays, and to meet both staff and community stakeholders, who make the museum such a success.
"The International Slavery Museum not only highlights Liverpool and Britain's role in the transatlantic slave trade and its legacies, but we also focus and shine a much-needed light on issues such as modern slavery, human trafficking and other current human rights abuses.
"This makes the museum quite unique, and as such we look forward to discussing our work and our very exciting future expansion plans with The Prince of Wales."