People on the Move: Broadway Malyan; Allerton Manor Golf Club; DB Symmetry; Holker Group; Kings Chambers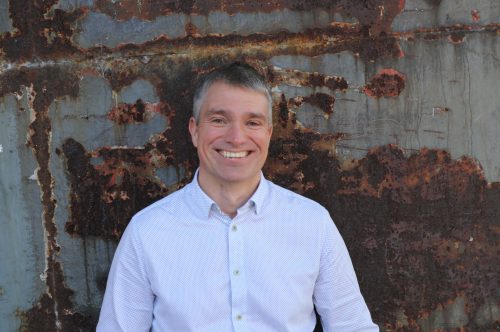 An architect who spent seven years working and lecturing in Manchester has returned to the city to help build on the success of Broadway Malyan's North-west practice.
Harry Hoodless worked at Broadway Malyan's Manchester studio from 2003 to 2010 before relocating to its Shanghai studio where he has worked for the past eight years.
The 40-year-old, who also leads Broadway Malyan's global education team and sits on the UK board, will take overall responsibility for the practice's Northern region, working alongside the studio's senior leadership team including Danny Crump, Ivor Philips and Simon McAllen.
Harry said he hoped his experience in one of the world's most dynamic development environments would help the practice realise its growth aspirations in Manchester and the wider Northern region.
He said: "There are probably few cities in the world that have undergone a transformation quite like Shanghai over the past decade, so to have witnessed that at first hand was a really fantastic experience, both personally and professionally.
"And while Shanghai and Manchester are very different cities, what they share is a frenetic energy and optimism and what is so exciting about Manchester is that inescapable feeling that it is moving into a defining period in its history – and we think we can play a key role in that story."
Originally from Cheshire, Harry studied at the Manchester University School of Architecture as an undergraduate before studying for a Masters in bioclimatic design. He then joined the school as an associate lecturer where he focused on ecologically-driven design concepts.
After working for a year in Sydney and for Taylor Young in Cheadle, Harry joined Broadway Malyan in 2003 where he led the design and delivery of major education and mixed use projects including Aquinas College in Stockport, Sir John Deans College in Northwich and major residential schemes in Adelphi Street and Derwent Street in Manchester.
Broadway Malyan's Manchester studio, which it shares with Nexus Planning, is a mix of landscape, urban design and architectural specialists and Harry believes that this is the right combination to exploit the potential opportunities in the North West.
He said: "There is no single sector where we believe there is the greatest opportunity.
"We are mixed-use urbanists with a focus on projects that will support the evolution and rebirth of Manchester and the other great Northern towns in the region.
"We already have a fantastic team here in Manchester who really understand the Northern context and its connections and we will be looking to build on the excellent pan-regional projects we have been involved in recently, such as the GM2080 study and Transport for Greater Manchester's Streets For All initiative.
"However, I hope that my experience in Asia and creating a global design hub in the studio will foster a more international outlook, both in terms of recruitment as we look to grow our studio, but also in terms of embracing design innovations and ideas from across the globe that will help us deliver projects in the region that become a benchmark in regeneration, sustainability and liveability."
::
Allerton Manor Golf Club has appointed Carl Stenson as new head chef to drive forward its already successful food operation.
The business, which is now in its third year, said it continues to grow in stature and has become a go-to destination in South Liverpool.
Carl is joining the South Liverpool business after spending the past five years as a freelance consultant chef which saw him work across a wide range of projects including prestigious function catering and high-end private dining events for the likes of The Duke of Westminster, Brookside and Hollyoaks creator Phil Redmond, as well as working under the flamboyant chef Marco Pierre White at his Liverpool restaurant.
Carl said: "It's great to be working back in Liverpool at such a beautiful location. My new role will allow me to bring both my creative finesse and operational experience to the food offering at Allerton Manor."
Group operations manager, Craig Coley, added: "We're thrilled to welcome someone with Carl's experience, creativity and love for food to Allerton Manor Golf Club. His drive and passion are sure to become a huge asset to the business and improve our already successful operation."
::
Specialist logistics developer DB Symmetry has appointed David Nuttall as the company's new development director.
David joins the Manchester office from St Modwen where he was involved in acquisition, disposal and development work across a range of sectors.
Prior to St Modwen, Nuttall spent four years working agency-side for national consultancy Knight Frank and five years with niche practice, Nolan Redshaw.
Andrew Dickman, DB Symmetry director, said: "David is another solid recruit for DB Symmetry and sees our team in Manchester increase to 12 and 30 firm-wide.
"The sale of DB Symmetry to Tritax Big Box REIT plc means our appetite for acquiring and bringing sites forward for occupation will only increase.
"David has a sound understanding of the logistics market and we look forward to working with him as we enter the next chapter of our business."
David Nuttall said: "It's exciting to be joining one of the sector's most respected organisations and an office of highly-regarded individuals as the business grows.
"I look forward to working on the significant speculative programme and robust pipeline of further development opportunities, as well as looking for further opportunities within the region."
::
The Holker Group has strengthened its board with the appointment of Heather Hancock as non-executive chairman to work alongside The Hon Lucy Cavendish for the next three years.
The Holker Group embraces Holker Hall and Gardens, in Cark, near Grange-over-Sands; Cartmel Racecourse, Burlington Stone and the farming and property interests of the Holker Estate.
Mrs Hancock said she was delighted to be working with the Holker Group, as it focuses on growth within its established businesses, while looking ahead at new strategic opportunities.
"This is a wonderful opportunity to work with Lucy Cavendish on her ambitions for Holker and its enterprises, built around incredibly strong family and stewardship values.
"I am a huge believer in the potential in the rural economy. Holker's family-owned, professionally run group of businesses have such a positive impact on rural employment and prospects, and in the life of the community," she added.
Mrs Hancock is chairman of the Food Standards Agency, a non-exceutive director of Rural Solutions, and a former managing partner of Deloitte in the UK and Switzerland. She will also chair Holker's Trustees.
Lucy Cavendish has directed the growth of the Holker Group since 2014, when she took over its leadership from her father, Lord Cavendish of Furness.
She welcomed Mrs Hancock to the role and expressed delight that the group had secured someone with such considerable experience.
"We are extremely pleased to welcome Heather as chairman of the board, particularly as this is such an exciting time for the Holker Group and its business portfolio.
"Heather has a wealth of external experience. We are operating in an ever-changing economic environment and this appointment will add strength to the team, as well as allowing me to focus on the overall strategic and creative direction for our range of successful businesses."
::
Barristers' set Kings Chambers has restructured its senior clerking team as it plans for the future and celebrates a year of double-digit growth in income.
William Brown, who has been with Kings Chambers for 31 years, has taken on the role of director of clerking, overseeing the 19-strong clerking team, and Gary Smith has been appointed chief clerk for planning and public law.
The change comes as Kings Chambers announces a 14% annual increase in income. The set, which operates out of chambers in Manchester, Leeds and Birmingham, has enjoyed year-on-year growth for the past 18 years.
Over the past 12 months, Kings Chambers has continued to attract a growing volume of international work. In recent months, members have taken part in leading global conferences in Dubai and Switzerland and a team is set to attend international property event MIPIM next week.
Nigel Poole QC, head of Chambers, said: "We have enjoyed significant growth in recent years and the time was right to change our clerking structure to reflect this and ensure that we are geared up for future challenges and opportunities.
"Bill Brown has become our director of clerking after three decades as chief planning clerk.
"As one of the most experienced and respected barristers' clerks in the country, he is the perfect person to take on this important new role."
William Brown, director of clerking, said: "As we continue to grow and add to the areas of civil law in which we offer expert advocacy and advice, it is important that the right management structure is in place.
"Gary has been instrumental in establishing and growing our Birmingham Chambers which now represents around a quarter of our total turnover.
"His new role of chief clerk for planning and public law will see him make a real impact on this growing area of expertise."
Gary Smith, chief clerk for planning and public law, said: "As one of the UK's leading planning sets we have earned an unrivalled reputation for providing an excellent service.
"We have attracted some of the leading practitioners in the field and have ambitious plans to continue growth in this area. Our new senior management structure ensures we are well placed to do this."
Established in Manchester in 1946, Kings Chambers boasts more than 100 barristers as members, including 15 QCs.