£20m investment in Runcorn housing estates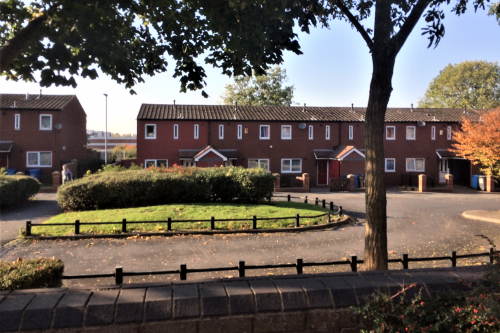 Housing association, Riverside, is investing £20m to revitalise two estates in Runcorn and generate economic growth in the community.
The strategy and investment project is part of Riverside's Neighbourhoods Matter objective to transform Hallwood Park and Palace Fields estates in Halton Lea, with the financial commitment from Riverside over a 10-year period.
Part of the plan will identify investment and development opportunities in the estates and surrounding areas to improve the lives of those who live there.
It is intended that the project will not only drive future investment, but also unlock potential and value to create a strong, balanced and sustainable community that's well connected with long-term prospects for success.
Riverside has commissioned Avison Young with Optimised Environments (OPEN) and Mott Macdonald to prepare an area renewal plan for Palace Fields and Hallwood Park.
No firm plans have been drawn up yet and initial engagement events are currently taking place to allow everyone, including non-Riverside tenants, to have their say.
Key partners, including Cheshire Police, Halton Borough Council and other local housing associations, will be involved in shaping the neighbourhood renewal plan.
Areas the housing association wishes to gain residents' views on are education, transport links, accommodation, health and the economy.
Following the initial work carried out, GVA, OPEN and Mott Macdonald will provide a more in-depth appraisal of the development and investment options identified in phase one, assessing desirability, visibility and ability to deliver.
The work includes a specific consideration to assess equality as part of the process.
Throughout both phases the team will establish a robust set of objectives with Riverside for the masterplan, and will test practicalities and realities to deliver the project while ensuring great commercial impact.
Dean Butterworth, Riverside's regional director, said: "We are really pleased to be making this multi-million pound investment in these neighbourhoods, which we feel is necessary for the area to be sustainable and continue to grow.
"Halton Lea is one of just two areas in the country that the Riverside board has selected to make this massive level of investment.
"We are committed to supporting real change in the area with the area renewal plan spanning the next 10 years.
"We are working closely with key partners in the area to develop the plan ensuring a holistic approach to community investment."