Alternative property financing route proving increasingly popular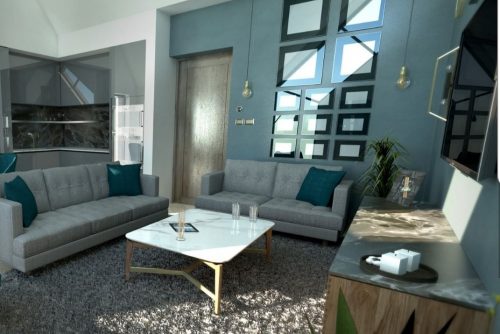 An Altrincham firm is proving that alternative funding lines are just as effective in the property market as traditional sources.
The House Crowd is a peer-to-peer lending platform that specialises in helping people invest in secured bridging and property development loans.
Based in Hale, The House Crowd is currently funding the development of more than 200 properties across the North West, all of which are crowdfunded.
The majority of the properties are developed by the company's own development arm, House Crowd Developments, which means it has full control over its developments and can ensure full transparency into the progress of projects for its investors.
Frazer Fearnhead, founder and chief executive at The House Crowd, said: "It's no longer the case that, in order to invest in property you need to have a high net worth or the spare time to become a landlord.
"Investing in crowdfunded development projects is a great alternative route into property investment. And it helps buyers, too – many of the properties we build are eligible for the Government's Help to Buy scheme.
"So, in a way, those investing in property developments are helping, albeit in a small way, to solve Britain's housing crisis."
The House Crowd also has its own Innovative Finance ISA (IFISA) which automatically diversifies investor capital across its portfolio of peer-to-peer development loans, all of which are secured against the borrower's property asset.
Investment starts from £1,000 up to the maximum tax-free allowance of £20,000 in any one tax year.
And, the interest rates offered are considerably higher than traditional cash ISAs, although, it must be said that they do not offer the protection of the Financial Services Compensation Scheme.
The House Crowd's IFISA for 2019 offers a target return of 7% per annum.
Fearnhead said: "There's definitely a lack of awareness around IFISAs, but they're growing, with £270m invested in its second full tax year of existence (2017/18).
"Alternative investment options democratise property investment and allow normal people who are looking to make a good return on their money to invest in property and, more importantly, make a decent return."
One of The House Crowd's major property developments is in The Downs, Altrincham.
With a gross development value of £15m, The House Crowd is raising the money for the development through investments made in its peer-to-peer lending and IFISA products.
To date, House Crowd Developments has completed phase 1 of the fundraise – £2.25m for the land purchase – as well as phase 2, £1.5m for initial construction costs.
The project is scheduled to finish in the third quarter of 2020, and it will result in a total of 40 buildings, comprising 31 apartments, eight town houses and one commercial unit. Prices will range from £225,000 to £695,000.
"London has traditionally been the focal point for property investment in the UK, but there's so much opportunity in the North, particularly the North West," said Fearnhead.
"We know first-hand that there's demand for property in the region – in fact, 40% of the houses in one of our developments in Cheshire sold on opening day.
"The Government's 'Northern Powerhouse' campaign has certainly helped, but the promise of new, affordable housing and nearby jobs is a big draw."
He added: "We are confident in the land values in the North West, but would exercise greater caution for development loans in other areas which are being more heavily affected by Brexit uncertainty and sluggish house price growth.
"We are avoiding prime central London for the time being, but will look at everything else on a case-by-case basis. Thankfully, the North West, where most of our development loans are based, continues to grow steadily in value."