Hotels sector alive and well across the North West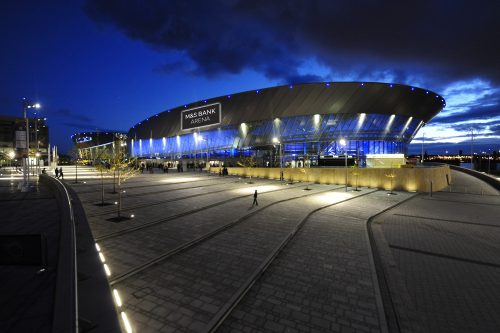 PwC's latest UK Hotels Forecast shows that the outlook for hotel trading in the UK this year remains flat as a surge in room supply, slowing global and UK economic growth, and ongoing uncertainty relating to Brexit is expected to provide a challenging environment for performance growth.
Hotels in the North have seen occupancy levels remain fairly constant, but Liverpool and Leeds are the exceptions, with occupancy levels increasing by 3.9% and 1.4%, respectively, with Liverpool also seeing a 2.9% increase in the Average Daily Rate (ADR), making the average cost of a hotel room in Liverpool now almost £80.
The number of hotel rooms in Manchester increased by 4.8% and saw around 800 new hotel rooms open in 2018 – bringing the total number of hotel rooms to 18,754 and could also see a further 3,000 rooms open over the next two years, including the Dakota Deluxe (137 rooms) and the Moxy Manchester in 2020.
Liverpool saw an increase of 6.4% in the total number of hotel rooms, with around 500 rooms added last year with a further 1,300 scheduled to open in 2019 and 2020.
Across the regions, generally, the PwC report forecasts a marginal decline in occupancy of -0.1% during 2019, still meaning an absolute rate of 76% – very high by historical standards.
As supply squeezes occupancy, ADR is expected to see only around 0.5% growth, taking regional ADR to £72.50.
RevPAR is forecast to edge up by 0.5% taking RevPAR to £55.
In 2020 it is anticipated RevPAR will follow a similar pattern as weak occupancy (-0.1%) and ADR growth of 0.8% lifts ADR to £73 and buoys RevPAR by 0.8%, taking it to £56.
Looking forward there are some positive signs that investments in infrastructure, together with upcoming events, could help future occupancy rates around the regions.
The Civil Aviation Authority (CAA) airport statistics shows that passenger statistics for terminal passengers at more than 60 airports for the first and second quarters of 2018 increased by more than 2% on the same period 2017.
At the same time MAG, the operator of Manchester, London Stansted and East Midlands, also saw strong growth in January as new long-haul routes were added.
For the first time in 20 years, England will be hosting the ICC Cricket World Cup, including Lancashire's Old Trafford ground, while the Netball World Cup will be staged in Liverpool between July 12-21, and the Manchester International Festival returns in 2019 and begins with a unique bell-ringing event created and led by Yoko Ono.
David Trunkfield, head of hospitality and leisure at PwC, said: "The regions have enjoyed solid RevPAR growth in recent years, but 2019 is looking more difficult as domestic economic growth slows and high levels of new supply dampen hotel trading.
"While demand should be supported by festival, exhibitions and events around the country, the increase in new rooms remains a concern in many cities."
Total deal volume in hotels for 2018 reached around £6bn, a 36% increase on the previous year, making it the second highest ever year in terms of deal volume behind 2015 which saw a high of approximately £9.3bn.
Looking ahead to 2019, PwC forecasts for deal activity to decrease by around 10% to £6bn.
Sam Ward, UK hotels leader at PwC, said: "Deal activity for 2018 was a tale of two halves. The first half was dominated by portfolio transactions, with the second half dominated by single asset deals.
"Despite the continued uncertainty in the market caused by Brexit, this did not deter investors and deal volume reached near record highs.
"Investor appetite has remained strong this year so far, with some portfolio deals already taken place. There's an expectation for continued inward investment from Europe, and the Far East especially, given the low value of the pound."