200 jobs saved at returns centre after major deal struck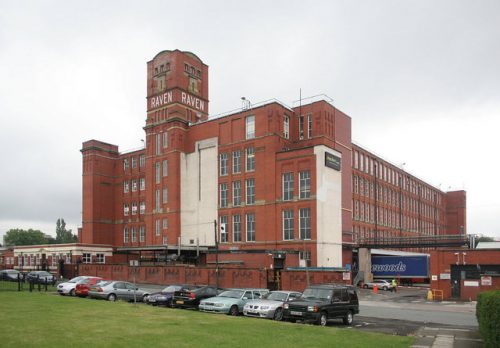 Two hundred jobs are to be saved at a distribution centre in Oldham following a major deal.
Shop Direct announced last year it was axing 2,000 jobs with the closure of distribution centres in Shaw and Little Hulton and its returns centre at Raven Mill in Oldham.
But now a deal will see four hundred Shop Direct staff transferred to new employers.
The Liverpool firm, which owns Very.co.uk and Littlewoods.com, has signed a new contract with Leeds based operation Clipper Logistics.
The deal potentially safeguards up to 200 jobs as well as the Raven Mill site itself, which had been due to close in 2021 following the migration of Shop Direct's returns activity to a new automated 850,000 sq ft fulfilment and returns centre at East Midlands Gateway near Castle Donington, Leicestershire.
 Following completion of the migration of Shop Direct's returns activity, it is Clipper Logistics' aim to keep up to 200 Raven Mill staff for separate ongoing operational activity at the site for its other retail clients.
At least 200 Raven Mill-based colleagues are likely to still be made redundant.
Redundancies are expected to be achieved on a voluntary basis. Clipper Logistics said it is committed to working closely with the site trade union Usdaw, colleague representatives and colleagues to continue the ongoing consultation.
Clipper Logistics is a leading provider of logistics solutions and e-fulfilment to the retail sector.
The new deal will see Clipper provide returns management and pre-retail services for Shop Direct.
The agreement covers 1,800 brands from fashion to housewares to electronics, the operation will initially continue to be housed at the existing 215,000 sq. ft Shop Direct facility at Raven Mill near Oldham.
As part of the deal Raven Mill is to be leased to Clipper. The initial contract is for five years and will start in July
The contract will see Clipper provide a comprehensive global returns management and pre-retail solution for Shop Direct, incorporating Clipper's Boomerang and Technical Services Division.
Shop Direct staff based at the Raven Mill site will transfer to Clipper Logistics' employment under TUPE.
Clipper Logistics will operate returns and pre-retail services on behalf of Shop Direct at the Raven Mill site until it moves operations to Shop Direct's new East Midlands fulfilment centre in 2021.
However, following the scheduled transfer of Shop Direct's returns operations from Raven Mill to a new fulfilment site in the East Midlands Clipper plans longer-term expansion of operations at Raven Mill.
The Clipper operation at Raven Mill will become a multiuser returns and pre-retail support centre operating seven days a week.
Clipper is planning to introduce other retail customers to the Raven Mill site as it seeks to grow further within the managed returns and pre-retail market.
Following 2021 a number of Shop Direct's specialist returns management services will transfer to Clipper's returns site at Swadlincote in Derbyshire, where Clipper will continue to provide Shop Direct with pre-retail and enhanced returns processing capabilities.
Phil Hackney, group operations director at Shop Direct, said:"We're pleased to have come to an agreement with Clipper Logistics that has the potential to safeguard jobs in the area, with Raven Mill likely to operate as a commercial site beyond 2021.
"We believe it's a positive move for our colleagues and the community. We'll work closely with Clipper Logistics, our trade union Usdaw and colleague representatives to ensure the transfer is as smooth as possible.
"Our priority continues to be working in partnership with the joint taskforce to give affected colleagues across all our Greater Manchester fulfilment sites the training, development and other types of support they need to help them prepare for the future."
Steve Parkin, Executive Chairman of Clipper said: "This contract win is significant for Clipper, adding one of the UK's leading pureplay digital retailers to our roster of best in class retail operators.
"It demonstrates Clipper's unique ability in returns management across fashion, electronics and general merchandise.
"The Shop Direct brands have a distinct pedigree and are supported by a loyal customer base. We are looking forward to serving Shop Direct customers with our modern retail-focussed warehousing, e-fulfilment and returns logistics services."
Shop Direct CEO, Henry Birch said: "We are pleased to partner with Clipper to deliver returns and pre-retail services from Raven Mill and, later, specialist services from its Swadlincote site.
"Clipper has a track record of delivering best in class fulfilment and returns for digital retailers. The agreement represents a positive outcome for our colleagues at Raven Mill."
Retail workers' union Usdaw hailed today's news. Mike Aylward, Usdaw divisional officer, said: "Usdaw welcomes this development, which potentially keeps the Raven Mill site open after the planned 2021 closure.
"Usdaw has been briefed that the deal potentially safeguards up to 200 jobs at Raven Mill.
"We will be working to ensure a smooth transfer of the 403 Shop Direct staff to Clipper Logistics under TUPE, although it remains likely that at least 200 staff are to be made redundant following Shop Direct's departure in 2021.
"At that point Usdaw will enter into consultation talks with the business and we will be seeking to ensure that any redundancies are done on a voluntary basis.
"In the meantime, we will continue to provide our members with the advice, support and representation they require."