Property firm acquires four sites for development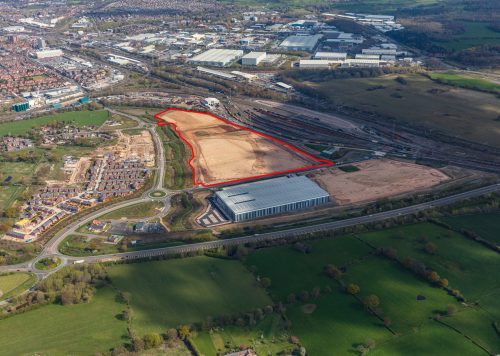 Property firm PLP has agreed to acquire four logistics development sites in the UK.
The sites have a combined land area of 130 acres and are in Leeds, Sheffield, Crewe and Knowsley.
The four sites provide the opportunity for PLP to develop over 2.6 million square feet of logistics space, with a gross development value of over £300m.
PLP plans to commence speculative development on three of the sites during 2019.
The sites were acquired by PLP's flagship investment vehicle, the PLP UK Logistics Venture (UKLV), which is owned by majority investor Ivanhoé Cambridge alongside Peel Group, MIRA Real Estate and PLP management.
The acquisitions complement UKLV's existing portfolio and increase AUM to £500m on a completed basis.
Jeremy Greenland, chief executive of PLP, said: "We are very excited about these acquisitions. All four sites are immediately deliverable and provide the opportunity for PLP to deliver high quality logistics space in a variety of configurations for occupiers.
"Beyond these acquisitions, we continue to look for prime logistics developments and assets in key markets."
Karim Habra, head of Europe, Ivanhoé Cambridge, added: "We are pleased to continue the growth of our logistics portfolio in the UK alongside PLP.
"With this new acquisition of a prime development portfolio, we are on track to become leaders in the sector.
"This investment aligns perfectly with our global strategy to invest in high-quality logistics real estate in key hubs around the world."