Glass giant warns on future profit levels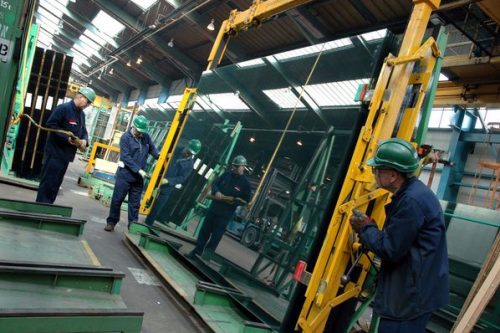 Pilkington owner Nippon Sheet Glass (NSG) has reported better annual sales and profit figures for the 2019 financial period – but warned profits are expected to fall next year.
Turnover rose 2.3% to £4.287bn, while pre-tax profits were 2.6% better at £159m.
Its latest figures estimate that sales for the financial year 2020 will improve by 1.2% to £4.337bn, while pre-tax profits are expected to fall by 16.4% to £133m.
NSG bought St Helens-based Pilkington in 2006, making it one of the four biggest glass companies in the world.
Its main markets are automotive glass, architectural glass and technical glass, such as smart phone screens.
Today's report reveals that during financial year the group experienced sluggish conditions in European and North American automotive markets, particularly so later in the year, but this was more than offset by stable, or improving, conditions in others areas.
European architectural markets continued to be strong with high levels of demand leading to a robust pricing environment.
Automotive markets became progressively difficult during the year, however, with relatively weak domestic demand and subdued conditions in certain key export markets.
In Asia, architectural markets were flat, although demand for solar energy glass was above the previous year.
Automotive markets in Asia were at similar levels to the previous year. In the Americas, architectural demand was strong in North America, although automotive demand gradually weakened during the year.
In South America, vehicle sales continued to recover in Brazil, although sales in Argentina remain at a low level.
The group's technical glass markets were positive with improving volumes being experienced in several areas.
Group revenues improved from the previous year due to an increase in volumes, and, also prices in certain areas.
Profitability also improved as the higher volumes were only partly offset by an increase in input costs.
The group said that revenues in financial year 2020 are expected to be slightly above 2019. Profitability will be modestly impacted as an increase in input costs, particularly relating to energy costs and the costs of inputs that are partly energy related such as raw materials and logistics costs, is unlikely to be fully passed on through sales prices.
In architectural, markets are expected to be generally stable, although profitability will reflect an increase in input costs.
Markets in Europe and North America are expected to become increasingly competitive, with an increase in glass capacity at the group's competitors.
Sales of glass for solar energy are expected to increase.
Automotive markets in Europe will be subdued, reflecting generally weak consumer confidence.
North American markets are expected to continue the weakness experienced during the latter half of 2019, although South American markets will benefit from a further improvement in vehicle sales in Brazil.
Results in Japan will reflect an increase in costs.
Results in the technical glass business unit will continue to improve.
Prospects for the years after financial year 2020 are expected to be positive, the report said.