Joint venture aims to deliver up to 15 new care homes over five years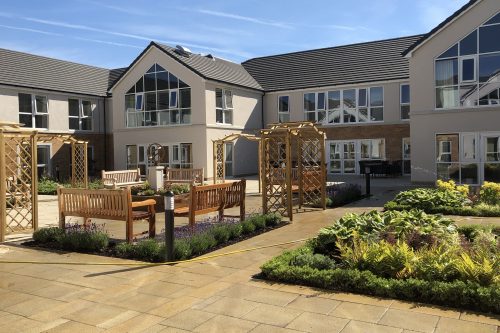 X

Register for free to receive latest news stories direct to your inbox
Register
Eric Wright Group's Health and Care division and Glenholme Health Care Group have established a new joint venture with the aim of delivering a pipeline of 10-15 new care homes over the next five years.
The JV will focus their development and operating activities in Lancashire, Cumbria, Chester, Greater Manchester and Merseyside.
Earlier this year the two partners worked together to acquire Spiral Health's existing interest in Bispham Gardens after Spiral Health fell into administration.
Situated in the heart of the Flyde Coast, Bispham Gardens is a purpose-designed care home which provides continuing health care, nursing, palliative and dementia care for its 28 residents, with a further 24 beds being constructed from June this year.
Working together, Preston-based Eric Wright Health and Care and Glenholme succeeded in ensuring the nursing and care provision continued and safeguarded the jobs of the 44 employees, as well as protecting the homes of the residents.
Speaking about the decision to create the joint venture and acquire the Spiral business, Christine Winstanley, managing director of Eric Wright Health and Care, said: "This is a significant step forward for the group; the JV creates a vehicle to help us achieve our strategic objective of expanding our activities and assets in the healthcare sector with a robust partner, which has a strong track record of successfully delivering excellent services."
Kent Phippen, chief executive of Peterborough-based The Glenholme Healthcare Group, said: "We are extremely excited about our relationship with Eric Wright Group.
"EWG's development expertise in the North West, coupled with our development and operating experience, will enable the group to identify areas which lack high quality provision or require a new pathway of care."
Ms Winstanley and Mr Phippen said: "We are committed to growing our portfolio, with the cooperation of the LA's/Trusts, at a sustained rate of two-three projects per year across the North West, whilst ensuring the health and wellbeing of the residents as the highest priority along with the creation on new employment for local communities."