Refurbishment delivers base for creative industries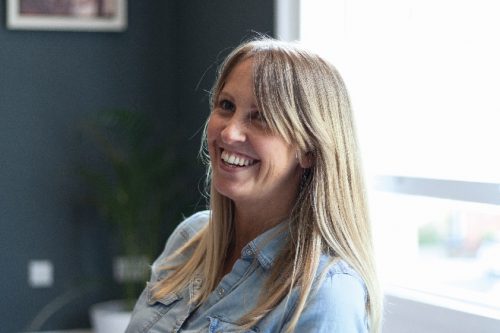 One of Preston's Winkley Square properties has been transformed into a stylish home for all things creative following a two-year refurbishment project.
Located in a restored Georgian building, The Artistry House is a new hub where creative businesses from across the region and beyond can come together to work collaboratively, host events, workshops and hold meetings.
Founder, Lynsey Thompson said: "For a long time, myself and Andy Walmsley (co-founder) had the vision to create a space where people can work together and creatively on projects.
"We considered Manchester, but we recognise Preston has a thriving creative industry, so we wanted to support these businesses and enhance this exciting, growing community.
"In the end, the stunning view over Winkley Square Gardens sold it to us – what a beautiful location to work in."
Residents already include design agency Wash, architects studio John Bridge, and the British Institute of Professional Photography.
Lynsey's attention to detail includes plenty of finishing touches including a granite worktop in the kitchen, period lighting and bespoke furniture.
The walls are covered with original art and the team are working with art curator Graeme Windle from Atlantic Contemporary Art who is using the house as a changing gallery space.
As Lynsey, who has a passion for property and interior design explained: "People will come here to work, so it was important to us that we created a welcoming feel, we didn't want a traditional office atmosphere. I think we've achieved this – everyone who visits loves it."
Future plans for the Artistry House include expansion into retail selling niche home interior products, holding a mini-festival and even starting a book shop.
"Complementing the physical building, we're in the process of setting up a website shop to sell print-based artwork. Longer term I'd like us to have collections of products as well as designing wallpaper and fabrics."
She added: "We're excited by the interest we've had since opening our doors last year.
"Based in the heart of Lancashire, Preston has so many independent creative businesses and it's great to be playing a part of putting this city on the map amongst this sector, whilst attracting new businesses to the area."