Delivery Group enters pallet market through partnership deal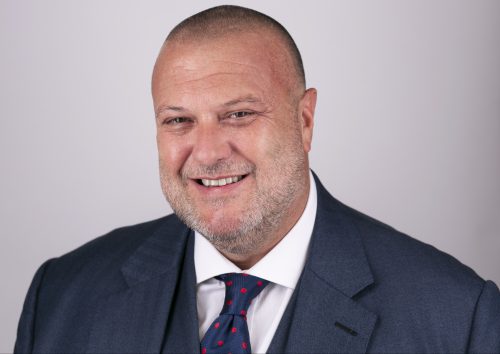 X

Register for free to receive latest news stories direct to your inbox
Register
Warrington-based eCommerce and specialist mail services firm The Delivery Group has announced its entry into the pallet market via a partnership with established pallet freight experts Pallet-Track.
The partnership represents the latest example of The Delivery Group's continued investment in infrastructure and services as it looks to expand the range of tailored delivery solutions within its portfolio.
Pallet freight is a significant growth market, with the Association of Pallet Networks (APN) forecasting the delivery of 28.5 million pallets by its members in 2019, an increase of 6.7% on 2018 figures.
Established in 2004, Pallet-Track is a recognised market leader and the Wolverhampton-based firm has seen a five-fold increase in freight volume in as many years.
Under the terms of the partnership, The Delivery Group becomes a Pallet-Track shareholder member, utilising the company's national network for collections and trunking access throughout the UK.
Steve Stokes, The Delivery Group chief executive, said: "Pallets represent a major growth market and there was a clear desire from our client-base for this service within our portfolio.
"We began the search for the very best national network to link our brand to, and, after months of analysis we are delighted to announce Pallet-Track as our chosen partner.
"Pallet-Track expertly fulfils our requirement for pallet provision whilst also enabling us to offer best-in-class delivery for the network into central London through our Bermondsey hub."
He added: "This really is a match made in heaven as both businesses are committed to the highest level of service standards with an emphasis on IT for easy access, labelling, and tracking as well as industry-leading reporting and MI.
"We are really looking forward to presenting these new services to our client base and to gaining more and more traction in new markets through our ever-expanding sales force."
Nigel Parkes, managing director of Pallet-Track, said: "We welcome the arrival of The Delivery Group as it represents synergies for both businesses looking to diversify their offerings.
"The Delivery Group wants to offer palletised freight and we are in the business of being responsive to evolving customer demand."
Paul Carvell, chairman, The Delivery Group, added: "The relationship between the two organisations is a very natural fit.
"As a business we are always looking at ways of enhancing or complementing our existing services, and we saw huge potential in pallets.
"We are now in position to handle over one billion items each year – a truly exciting milestone for the company, and testament to our continued growth and innovation."