St Helens Chamber opens Liverpool office to drive apprenticeship programme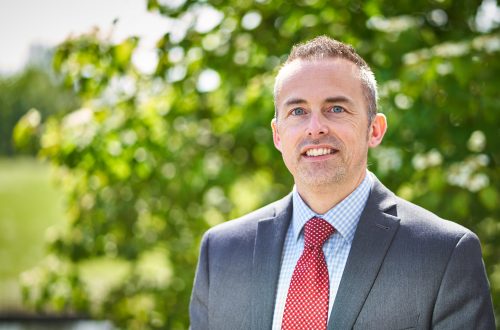 St Helens Chamber has moved into new office within the Merseyside Youth Association premises on Hanover Street in Liverpool city centre.
The new base will be the focal point of the chamber's growing apprenticeship and training delivery in Liverpool.
John Westhead, director of training services at St Helens Chamber, said: "St Helens Chamber has been steadily growing our training offer in the Liverpool area over the last two years, now delivering apprenticeships to over 600 people across the Liverpool City Region.
"During this time we have been co-located alongside Liverpool & Sefton Chambers of Commerce on Old Hall Street in the city's business district, but this move will allow us to be more centrally located and offer better access to young people in particular, who may be travelling into the city on public transport and less familiar with the business district."
St Helens Chamber will be offering its Fast-track to Apprenticeships programme from the new Hanover Street base from August 1, providing the skills, knowledge and qualifications young people need to start a successful career through apprenticeships.
John Westhead added: "Our approach to helping young people into apprenticeships has a proven track record of success, and we are very keen to offer this to more young people in the Liverpool area.
"Apprenticeships are a fantastic way for people at the start of their careers to get into work, and earn a realistic salary whilst they learn. They offer great opportunities for progression and future careers, so I am keen to share this message as widely as possible."
This Summer St Helens Chamber will be launching 'Apprenticeships for Liverpool' ̶a campaign to bring high quality apprenticeship training to Liverpool and raise awareness of their benefits.
The chamber is rated 'Good' overall by Ofsted and 'Outstanding for Personal
Development, Behaviour and Welfare'.
Its apprenticeship achievement rates are one of the highest in the region at 78.2%.
In September the chamber's Graduate Hub will also launch from the Liverpool base, offering a free, short training programme for recent graduates entering the job market and looking for ways to help them stand out from the crowd when applying for roles.
Shortly, the chamber will be widening its training offering in Liverpool to include a range of free short courses for adults, all designed to help people get a job if they are unemployed, progress in their existing career, build their confidence, or even start their own business.
The training will range from courses to help people prepare for work and IT skills, to health, social and child care.
John Westhead said: "St Helens Chamber has a long tradition of offering quality training in the St Helens area and we are delighted to be able to now broaden this offer into Liverpool and support many more people to learn new skills and develop their careers.
"What's more, we're committed to offering all of our courses free of charge. Also our strong links with the business community mean that as well as offering training we can also help to find vacancies in local businesses for the people we work with."