Ascend growth continues with management of large build-to-rent fund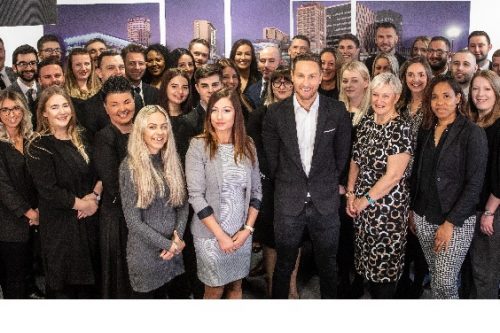 Manchester-based estate and lettings agency, Ascend, is now managing an additional build-to-rent (BTR) fund after the successful migration of the entire portfolio.
The significant task has seen almost 1,000 properties migrated in just four months with no disruption to service.
The portfolio is made up predominantly of two-, three- and four-bedroom houses, located across two of the North's leading cities, Manchester and Liverpool.
With the project involving migrating the data for all tenants onto Ascend's platform in preparation for the new asset manager teams, all tenants were contacted, mostly in person, to minimise disruption and the agency has even driven increased returns for the fund owners on both new tenancies and renewals.
In order to ensure the project was successful, Ascend recruited a number of additional staff.
In total, the estate and lettings agency has increased its headcount by almost 40% in the past 12 months, with new hires particularly in the dedicated build-to-rent asset management department.
In addition, the agency has also expanded its maintenance division, to enable better cost control and performance management, and has recently opened a new branch in Leeds, while continuing to grow its sales & lettings team in Manchester.
Ged McPartlin, Ascend's managing director, said: "It is fantastic to see all the hard work from the team pay off and this project become a huge success.
"We have received positive feedback from residents who have been impressed with our staff and processes, which is just as important as maximising the returns for the fund owners.
"With all the well published difficulties facing the sector, it is exciting for us to be expanding so rapidly."
He added: "Build-to-rent is a sector we expect to be very focused on in the coming years and feel we are perfectly placed to deliver exceptional results for investors.
"Most asset management businesses don't have the branch presence we have in the key cities of London, Manchester, Liverpool, Salford and Leeds, so instead have to use third party sub agents to find tenants.
"This rarely delivers the same results as having the capability in-house, which we feel gives us a competitive advantage."
He said: "We've been able to expand our team in several areas, whilst maintaining the same professionalism that has seen us named as the best letting agent in the North for the past three years."