Street food market to launch in Bolton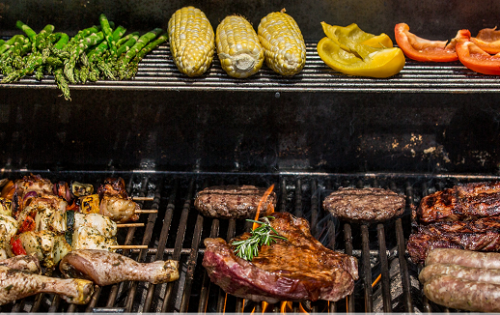 A new street food market is to launch in Bolton town centre.
Market Place will launch Eat Street on Friday 23rd and Saturday 24th August 2019.
Making up 'Eat Street' This August are.
Food Cart Ltd – Serving up a delicious Polish inspired barbecue food, including tasty hot dogs with a variety of fresh and pickled vegetables and sauces to choose from, very meaty Angus beef burgers within a  and German style Bratwurst.
Delvita – Serving up authentic wood-fired pizzas and Italian sandwiches to tickle your taste buds with Mediterranean delights.
Karma Indian Foods – Serving up over 50 years of family recipes inspired by traditional Bangladeshi cuisine.
Classique Cuisine – a selection of Caribbean cuisine from Jerk Chicken to Mutton Curry and lots more dishes that reflect the cultural and culinary diversity of the Caribbean.
Mia's Arepas – Arepas are a Gluten-free traditional Venezuelan dish, filled out with anything you want including meat, fish, vegetables or cheese. With vegan options too, there really is something for everyone.
The York Roast Co. – Serving traditional roast dinner sandwiches and their very own YorkyPud Wrap – roast dinner, wrapped in a delicious Yorkshire pudding blanket!
Sweet Palace – providing a wide range of desserts including ice creams, milkshakes, Thai ice cream, crepes , waffles, chimney cakes and hot and cold drinks.
A Tavola – Delve into a wide range of Sicilian specialities including cheese, olives, breads and cannoli among other delights.
Altieri Pizza – They create authentic wood fired pizzas using the freshest, most authentic ingredients to offer you a flavourful taste of Italy.
The Manchester Barbecue Company – hosting a Brazilian inspired barbecue with up to ten different cuts of perfectly roasted over charcoal meat, all served with beautifully prepared sides that compliment your meat choices.
Market Place has responded to the growing trend for a more fluid food product offering.
After the initial launch in August, Eat Street will then take place between 11.30am – 9pm on the last Friday and Saturday of each month.
Nikki Wilson-Cook, Centre Manager, Market Place said: "At Market Place we're always looking to make our customers' visits more exciting and enjoyable.
"Eat Street achieves just that – offering everyone the chance to try new foods each month as we invite a variety of different vendors to trade here, while some will hopefully return each month to make a regular appearance here in Bolton."