ConvaTec announces new chairman to take over next month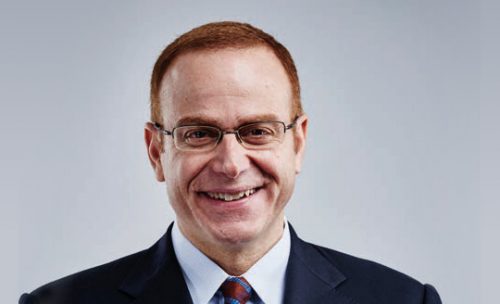 Deeside-based medical products and technologies group, ConvaTec, has announced the appointment of Dr John McAdam as chairman of the board.
He will take up the role on September 30, the same date as Karim Bitar joins as chief executive.
Mr McAdam has recently stepped down as chairman of Rentokil Initial plc and is due to retire as chairman of Warrington-based water and wastewater group United Utilities on December 31, having taken up the role of chairman of both companies in 2008.
He is also senior independent director of Cobham plc, a position he has held since August 2017, and a non-executive director of Wilmcote Holdings plc since October 2018.
He has previously been a non-executive director of a number of FTSE 100 and US companies, including Rolls-Royce Group plc, J Sainsbury plc and The Sara Lee Corporation.
He spent more than two decades at Unilever before joining ICI, where he became chief executive in 2003 until its takeover by Akzo Nobel in 2008.
With 20 years' service as a board director, including as chairman and chief executive in companies undertaking transformation, Mr McAdam has a wealth of experience on which to draw in his role as chairman and leader of the board, said ConvaTec.
On September 30, Rick Anderson will step down from his current interim role as executive chairman to resume his role as a non-executive director of ConvaTec.
Mr Anderson said: "I am delighted that John has agreed to become chairman of the board of ConvaTec.
"He brings a wealth of experience to our company, as a senior executive, as chairman and as a board member of a number of leading UK companies.
"John brings significant transformational leadership to the board, which will further enable the acceleration of the transformation initiative that we launched earlier this year. I am looking forward to working with John and Karim Bitar to realise the full potential of the group"
John McAdam added: "ConvaTec has faced a number of challenges since its listing in 2016.
"The management team is already taking significant actions to improve the company's performance and I look forward to working with Karim and the board to continue the execution of the transformation initiative and to deliver improved returns to our shareholders.
"I would also like to acknowledge and thank Rick for stepping forward in October 2018 to lead the group during its transition to a new leadership team.
"During this period, he has set the group on an important and new trajectory of execution and change, including cultural change.
"This is a critical and valuable base from which Karim and I will commence our tenure with the group and we and our shareholders will benefit greatly from Rick's ongoing contribution to the board, the company and its transformation."