Accountancy giant reports double digit revenue rise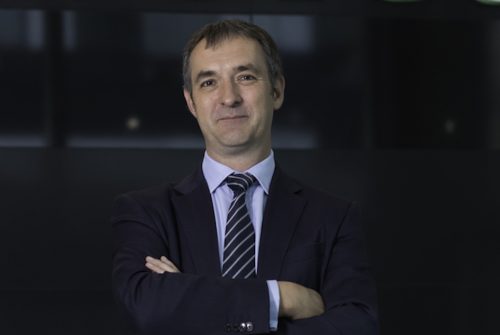 Deloitte in the UK and Switzerland has increased revenue by 10.9% in the year ended May 31, 2019, from £3.58bn in 2018 to £3.97bn.
Deloitte's seven geographic regions across the UK have seen accelerated growth throughout the year with revenue growth of more than 15%.
Distributable profit was £617m, up from £584m in the prior year.
The firm's North West practice – comprising offices in Manchester, Liverpool and Isle of Man – performed strongly with headcount across the region increasing to more than 1000, including a record number of 15 senior promotions of which five are new partners.
Further investment into the North West included the addition of a purpose-built innovation lab to the Spinningfields-based Manchester office, as well as expanding the scope of services with the launch of a dedicated corporate assurance hub, the first outside of London.
Deloitte also continued to strengthen its connections and influence across key sectors, once again hosting the UK launch of its annual technology, media and telecommunications predictions research in Manchester, recognising the North West's thriving TMT sector nationally and internationally.
The firm's real estate team advised on a number of landmark North West projects, many of which featured in its annual Crane Survey – the latest findings reported more than 14,000 residential units under development in Manchester city centre.
Deloitte said it remains focused on fostering and facilitating investment and commercial relationships between the North West region and key global markets.
Earlier this year, Deloitte and the Manchester India Partnership welcomed the Indian High Commissioner to Greater Manchester for her first visit to the city region.
The firm's role as official professional services partner to the Rugby League World Cup 2021 will see the two organisations work together to deliver the tournament's strategic goal of being the most digitally-connected sports entertainment event in 2021, with the North of England placed firmly at the heart of this global tournament.
Andy Westbrook, practice senior partner at Deloitte in the North West, said: "Our 2019 results reflect the investment we have been making across the North West, as we look to maintain our position as the most connected and influential firm in the region.
"These connections are invaluable when it comes to providing the best possible service to our clients, enabling us to open doors and create new opportunities to unlock growth."
He added: "We've also made significant progress on our purpose agenda, promoting more female partners than men this year as we look to champion diversity at all levels.
"Our social impact strategy 'One Million Futures' has had similar success, with 200 North West volunteers tackling social mobility head on, impacting over 1,500 futures."
Richard Houston, UK and North and South Europe senior partner and chief executive, said: "Our clients and our own profession are facing a time of substantial change, challenge and opportunity with slowing economic growth, ongoing political uncertainty and the impact of technology disruption.
"Over the past year we have supported both the public and private sector to navigate the changing and challenging backdrop, whether helping manage the uncertainty of Brexit, transforming businesses through the use of digital technologies, or addressing critical risks such as cyber.
"It's a huge privilege to be leading Deloitte and these results are a testament to our talented people and the progress we have made.
"But I want us to go further – ensuring we are making a positive impact in all of the work we do – with clients, our people, and, importantly, across the many communities in which we work.
"Among my priorities in the months and years ahead will be an unequivocal focus on workplace culture and inclusion. I want Deloitte to be a strong representation of society, with a diversity of thought and experience, which will only improve how we serve our clients."