£24m management buyout completed at traffic signals business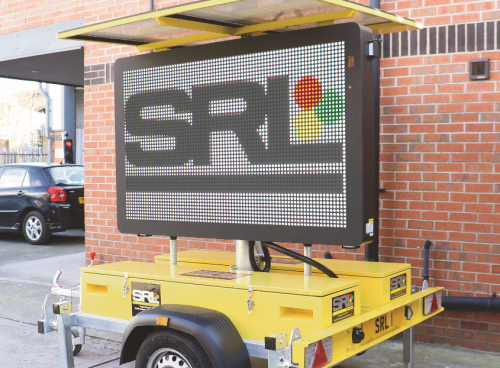 A management buyout is to take place at the UK's leading manufacturer of portable traffic lights and equipment.
Mid-market private equity investor LDC has invested £24m to back the management buyout of Cheshire based SRL Traffic Systems.
SRL has a nationwide network of 26 depots and has the industry's widest range of temporary pedestrian and traffic light systems.
It is the UK market leader in sale and hire to the traffic management sector. Its equipment is used on many of the UK's large infrastructure projects, providing customers with 24/7 support and maintenance services.
The buyout was led by SRL's existing chief executive Richard Tredwin and his management team, which includes managing director Malcolm Johnstone, commercial director Alison Spooner, manufacturing director Peter Almond and Urban 64 managing director – John Cleary.
SRL has grown rapidly and today it employs more than 140 people, operates a fleet of more than 7,500 units and in its latest financial year recorded a turnover of £18.4m.
With LDC's support, Richard and his team will now kick-start a multi-million-pound capital investment programme to accelerate organic growth.
This will include expanding SRL's current hire fleet, developing its manufacturing capability to increase production and investing in new product development to further broaden its service offering. The management team will also explore targeted acquisitions to support further diversification of SRL's capabilities.
Richard Tredwin said: "Our number one priority is to ensure our customers have access to the best technology in the market without compromising on quality.
"As demand increases, we need an investment partner that has the desire and commitment to support ambitious management teams, as well as the track record to help us deliver just that.
"With strong credentials in the traffic management sector and a track record for partnering with management teams to drive growth, LDC's support will enable us to invest for the benefit of our customers and unlock the potential of our business."
The deal was led by investment director John Clarke, senior director Ged Gould and investment executive Kelsey Bayley at LDC in Manchester.
Ged and John will join the board as a non-executive directors, alongside non-executive chairman Sat Dhaiwal.
Sat brings more than 25 years' experience to the SRL team, having previously led the growth of plant hire firm A-Plant to a £400million business.
John Clarke, investment director at LDC in Manchester, added: "With a focus on innovation and a commitment to service, SRL has established itself as the UK's market leader in the provision of traffic management and information systems.
"With such strong foundations, Richard and his team now have a huge opportunity to capitalise on the ongoing investment in the UK's road infrastructure and further develop the business' scale, strength and success across the UK. We're looking forward to supporting the team on the next chapter in their growth journey."
The deal marks the third investment from LDC's Manchester team this year and follows its investment in MSQ Partners, one of the UK's fastest growing marketing communications groups, and its £20m investment in environmental testing, inspection and consultancy business Shield Group International.
Ged Gould said: "Backing SRL is another signal of our appetite to support the growth ambitions of management teams right across the North West and with a commitment to invest £1.2billion nationally over the next three years we're confident the North West will continue to drive forward deal activity."
Clearwater International advised SRL's management team and provided debt advisory services. The legal advice to SRL's management was provided by DLA Piper.
LDC was advised on its investment by KPMG, with legal advice from Pinsent Masons.
The vendors were advised by Gunnercooke.
Debt facilities were provided by Crescent Capital Group LP, with legal advice from Addleshaw Goddard.