Building engineering group opens Manchester office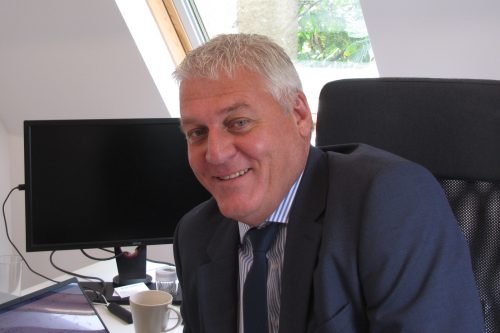 Tate Consulting building services engineers has appointed a new director who will be heading-up its new office in Manchester.
Grahame Kelly will be focusing on developments in the Manchester region and building a new team from Peter House offices in Oxford Street.
The engineering consultancy company based in London, Leeds and now Manchester, has built-up a multi-billion pound portfolio working across residential, industrial and commercial sectors.
Grahame Kelly, who has held previous director roles with WSP, global business management and consultancy and WYG international consultancy, said he is excited at the prospect of working with Tate Consulting and building a strong presence in the region.
"Before joining I was really impressed by the depth of capability of Tate Consultancy in terms of its general building services, but also their specialisms and experience in the strong residential and logistics sectors across the country.
"There are many who will know Tate Consulting but may not know we have a presence in Manchester now. Equally there'll be other businesses who don't know us, and I plan to change that.
"We do already have a lot of existing clients in the North West who are very important to us, and my first priority will be to ensure that they continue to receive a first class service from us, but I will also be focused on winning work and successfully delivering on new projects in the region."
He added: "I'm also looking forward to building a new team moulded to suit the needs of modern consultancy practice and to be capable of providing the service I want to offer. This is critical to delivering our expansion plan and I feel that this was an ideal time for me to join the company."
Director of Tate Consulting, Shane Tate, who established the business in 2003, said: "I've known Grahame from when we both worked together for WSP many years ago and he is highly experienced in opening and launching new offices.
"He's also very successful in leading bids for major opportunities and strategic appointments, as well as overseeing the delivery of secured appointments and operating key account roles for major clients.
"We're delighted to have Grahame on board to lead our expansion in the North West where we're already heavily involved in developments, such as Angel Gardens in Manchester and Lexington in Liverpool, both for Moda Living property development company which focuses on the private rental sector.
"We've also recently worked with Peel Logistics Property on a £75m corrugated cardboard manufacturing plant for Prowell at Ellesmere Port in Cheshire."
Tate Consulting provides a strategic and innovative approach in delivering engineering and management consultancy services for its clients globally.
This year it has been selected as industry representatives to be part of the Parliamentary Review which demonstrates how organisations have become leaders in their field and share best practice as a template for reform.