Peel L&P opens its case at Hulton Park public inquiry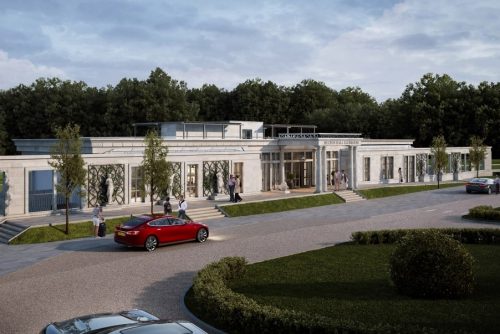 On the first day of the Hulton Park public inquiry, Peel L&P is opening its case in support of its transformational plans for the historic Hulton Park estate, in Bolton, which has the potential to boost the national economy by £1.2bn.
Peel L&P has remained committed to its exciting plans to open an iconic international golf destination in 2025 capable of hosting the Ryder Cup in 2030 or 2034.
Over the next three weeks evidence prepared by leading planners, ecologists, heritage experts and transport advisors will be presented to show that the project is highly sustainable and will enhance the local area.
A socio-economic impact study shows that the overall impact of Hulton Park and the Ryder Cup programme would be £1.2bn, bringing huge benefits to Bolton, Greater Manchester and the North West in terms of skills, participation, health development and tourism as well as securing future major sporting events.
Richard Knight, planning director for Peel L&P, said: "For nearly 50 years Peel has been turning regeneration visions into a reality from retail schemes to new iconic waterfront destinations. We take great pride in the positive legacies we are creating and our plans for Hulton Park are no exception.
"The reality is that the Hulton Park Estate is in long term decline and is in need of major investment.
"What we're presenting is a special and transformational opportunity which will help tackle some of the major challenges around skills, infrastructure, productivity, wages, participation and health.
"The social and economic impact and legacy of creating a new world class golf destination in Greater Manchester would be enormous."
He added: "We are committed to implementing and managing the development responsibly which has been designed to specifically cater for the Ryder Cup and other major tournaments.
"The work we've put in gives it the best possible chance of being chosen as a future venue. If permission is granted, the development would only be implemented if the right to host the Ryder Cup were awarded. It is well within our capabilities to deliver it."
The project has the approval of Bolton Council and the support of a wide range of national and local partners, including England Golf, local sports and tourism bodies, local universities and business groups.
The PGA European Tour ultimately decide on the host venue for the Ryder Cup in conjunction with host nation Governments and venues.