Craft beer giant finds new home in city centre Manchester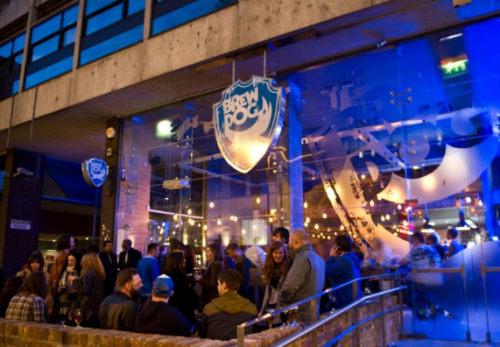 Craft beer giant Brewdog is looking to move its Manchester city centre bar to a new venue.
Brewdog's popular bar in Peter Street is being forced to close after the landlord gave the company notice to quit.
The landlord is thought to be planning to turn the building close to Midland Hotel and the former Free Trade Hotel into a new hotel.
The Scottish firm has applied for a licence for a new bar in Fountain Street close to Piccadilly Gardens.
Th current bar in Peter Street is thought to be one of the most profitable Brewdog bars in the UK.
Brewdog opened the bar in 2012 and recently added a second city centre venue on Oxford Road.
The move is expected to take place next March.
Brewdog is now one of the most valuable brands in the UK and the business has fostered a reputation for being rebellious.
The company recently admitted it has spent nearly £2m organising its annual general meetings for its 120,000 backers.
Each equity holder can apply for tickets for the events which attract thousands of revellers.
Brewdog, started in Fraserburgh, Aberdeenshire, in 2007 by James and Martin Dickie. The firm is currently valued at £1.8bn.
A second beer firm is also looking to open a new bar in Manchester.
Bloomsbury Leisure is hoping to open a venue close to Victoria Station.
The fast-growing firm has bars in London and Bristol and is looking to expand across the UK.