Firm ordered to sell off business following investigation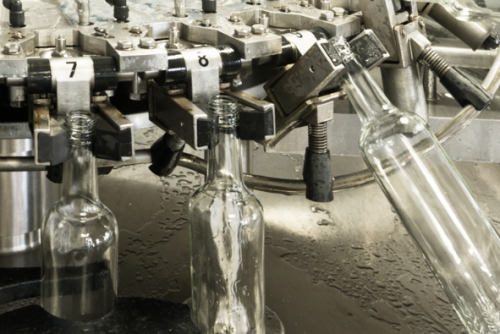 A hygiene tech firm has been told it has to sell off a business it acquired last year.
The Competition and Markets Authority has ruled that a merger between Ecolab and Holchem will lead to price rises and a lower quality of service.
American owned Ecolab, which has its UK headquarters in Cheshire, bought Holchem last year.
The value of the deal was not made public but Bury based Holchem had revenues of £43m at the time of the merger.
Ecolab specialises in water, hygiene and energy technologies and services which are designed to protect users and resources. It has annual sales of $14bn.
The decision follows from the CMA follows an in-depth Phase 2 investigation which found that the merged organisation is likely to face limited competition from other suppliers.
Ecolab and Holchem, who completed their merger in November 2018, are two of the largest suppliers of cleaning chemicals to food and drink manufacturers in the UK.
The merger would have create a new organisation which is much larger than any of its remaining competitors and would leave only three players of any significant size competing in the UK market.
Food and drink manufacturers place a high value on their cleaning chemical supplier's reputation and experience in keeping food and drink safe and free from contamination.
The CMA is concerned that the merger could mean food and drink manufacturers face higher prices or a lower quality of service for cleaning chemicals.
Whilst the group of independent CMA panel members considered alternative ways of addressing its concerns about the merger it concluded that the only effective way of addressing the significant loss of competition is to effectively block the merger.
Now, Ecolab must sell off Holchem to a new owner, which must be approved by the CMA.
Kirstin Baker, the inquiry chair said: "We have carried out a thorough investigation analysing a large amount of data from the companies as well as evidence collected from both customers and competitors.
"We concluded that these two companies compete closely and this deal could have very serious effects – prices could go up or quality standards in crucial support services could get worse.
"Having carefully considered how these issues could be resolved, we decided that only blocking the merger and requiring Ecolab to sell Holchem would address our concerns."