People on the Move: EY; Bromleys; Virtual Engineering Centre; Maguire Family Law; RPS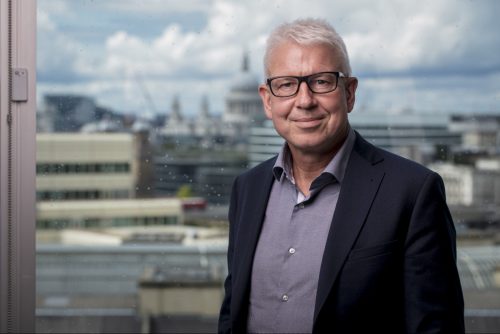 Professional services firm, EY, has welcomed a total of 80 graduates and apprentices to the firm, reinforcing its commitment to fostering new talent in the North West.
This latest intake represents a significant increase from last year's total (63) and comprises 64 graduates and 16 apprentices split between its Manchester and Liverpool offices.
They will all be working towards professional qualifications equivalent to either a bachelors or master's degree upon completion.
Bob Ward, managing partner for EY in the North West, said: "We're delighted to welcome so many new graduates to the firm and thrilled that our apprenticeship degree has built on last year's success by attracting even more young talent from right across the country.
"Our apprenticeship schemes are great opportunities for students from all backgrounds to access quality work experience and a degree qualification with an international firm, without the burden of tuition fees.
"We are always looking to grow and invest in the future of the North West, this high intake of graduates and apprentices being testament to this. I am confident that each of these young talented individuals will help us to increase our offerings and presence in the market."
The apprentices will be supported and mentored by senior EY professionals, gaining valuable work experience through projects within EY's service lines as they complete professional degrees in accountancy and taxation or digital innovation.
This increased intake forms part of EY's wider strategy to continue to nurture and invest in young talent so that they may grow and develop their capabilities as they progress within the firm.
::
Law firm Bromleys has strengthened its ranks with a raft of appointments, taking staff numbers to 58.
The Tameside practice has recruited solicitors Hannah Kinder, Hannah Williams, Suzanne Thompson and Danielle Cobb, and paralegals Tamara Adams and Anthony Nurney.
Hannah Kinder and Hannah Williams have joined the care team and Suzanne has been appointed to the corporate and commercial team.
Danielle and Tamara have bolstered Bromleys' family department, while Anthony has joined the litigation team.
Meanwhile, Hannah Cox has been appointed as a trainee solicitor in the care team after joining Bromleys as a paralegal earlier this year.
Hannah Kinder and Hannah Williams specialise in representing parents and extended family members in care proceedings and neglect, abuse and domestic violence cases throughout the UK and overseas.
Suzanne, who has worked in the UK and the United States, deals with matters ranging from shareholder agreements, contracts and franchise agreements to trademark and copyright infringements, commercial disputes and property transactions.
Danielle and Tamara focus on all aspects of family matters, including separation, divorce, child contact issues and domestic abuse cases.
Anthony's litigation work includes personal injury, employee and public liability and road accident claims. He also assists Bromleys' bankruptcy and insolvency team, focusing on debt recovery cases.
Mark Hirst, senior partner at Bromleys, said: "Recruiting talented and experienced individuals across the board is crucial as demand for our services continues to soar.
"With an ever-changing technological landscape we need to be able to respond to all matters effectively and efficiently to exceed our clients' expectations, so significant investment in recruitment and software is vital."
He added: "Our reputation, various accreditations and awards, combined with our commitment to providing clearly-defined career paths, enables us to attract real talent and we are delighted to have our latest new recruits on board."
::
Centre of digital engineering technology integration, the Virtual Engineering Centre (VEC), has appointed its first graduate intern as part of its drive to expand its team of digital engineers.
Alan Everett, who has a particular interest in condensed matter physics, completed two consecutive Summer placements at the VEC and now, having graduated from the University of Liverpool with a first in BSc Physics, he has been appointed as the VEC's first graduate intern and will work alongside the visualisation team to develop his coding, modelling and commercial software skills.
Offering support and placement opportunities to a variety of students ranging from GCSE to postgraduate level, the VEC inspires young scientists from the Liverpool City Region and beyond by encouraging their ideas, research and opinions on the application of digital toolsets.
Every Summer the VEC offers students the opportunity to join its team and work with digital experts on different cross-sector projects, allowing them to develop their knowledge in a number of areas, including programming robotics assets, using artificial intelligence (AI) in predictive modelling and discovering how immersive visualisation can support product design.
Alan said: "Having completed two Summers at the VEC, I'm thrilled to be joining the team full time.
"The advantage of working at the VEC is that every new project brings a new challenge. I have quickly gained knowledge in many areas ranging from nuclear reactors to robotics.
"My computer coding and general digital skills have improved immeasurably, but what I value the most is the confidence I have gained in being able to work with the team to solve industry problems."
Lynn Dwyer, head of commercial for the VEC, said: "It's important to us to offer placement opportunities to young engineers with emerging talent, as the experience is integral to developing digital skills required by today's businesses.
"Our Summer placement initiative has been so successful that we're now looking to develop additional programmes."
The VEC is a digital impact centre established in 2010 by the University of Liverpool, supported by EU funding and in partnership with BAE Systems and National Nuclear Laboratory, and is based at Sci-Tech Daresbury.
::
Family law boutique, Maguire Family Law, has announced a double promotion of solicitors Honor Giles and Frances Bentley.
Both lawyers have been promoted to associate solicitors as the Wilmslow-based firm continues to deliver against its expansion plans.
Managing director James Maguire said: "I'm delighted to be announcing Honor and Frances' promotions. They are both exceptional solicitors who have proven more than ready to take on the role of associate.
"During the past few years they have shown themselves to be extremely capable in both their understanding and delivery of the law, but also in their commitment to exceptional client care.
"Here at Maguire Family Law we have committed to providing our clients with the best possible service in line with our unique service pledge, and we can only do this with the full support of our team."
Maguire Family Law has also recently appointed Daniel Knox, a newly-qualified solicitor who trained with Kuits Solicitors in Manchester.
::
RPS is strengthening its planning capability in the North of England with the appointment of Katherine Putnam.
Katherine, who has been appointed to lead the company's North West planning team, joins RPS from Chartway Group where she was head of planning.
Having held senior positions in both the public and private sectors, Katherine has extensive first-hand experience of working with housebuilders, unitary, county and local authorities, and planning consultancies.
RPS currently employs more than 100 staff in Manchester and is engaged in the delivery of key projects in the region, including The Lancastrian, a 274-home build-to-rent development in New Cross, Manchester and the £26m transformation of part of the Lowry Outlet Mall, which will become a new waterfront dining offering.
Katherine will work alongside colleagues from the company's environmental, heritage, engineering and project management teams to support clients to solve the problems that matter and deliver the future growth for the region.
She said: "This is an exciting time to be joining RPS as we strengthen our planning capabilities in the North of England, and I'm looking forward to working with the talented team we already have in place in Manchester, continuing to provide the very best advice to our clients throughout the planning process.
"Manchester and the North West are undergoing huge changes and will continue to evolve and expand. Through our extended planning services we're committed to playing a key role in providing the best advice for our clients and partners in the region."
Tim Partridge, operational director at RPS, said: "Katherine's experience will be a key asset as we look to expand the range and scope of the services we offer to our clients throughout the Northern regions.
"Manchester and Greater Manchester is already growing rapidly and is set to see significant change over the next 20 years.
"A target of 200,000 homes are expected to be built in the region over the period to help meet current demand and offset the impact of the housing crisis.
"Additionally, the Greater Manchester Spatial Strategy is driving the delivery of a minimum of 50,000 additional affordable homes – 30,000 of which will be ring-fenced for social housing."
He added: "It is an important and exciting time to be involved in the sector, and we're looking forward to working alongside our current and new clients in the region to help provide exceptional developments throughout the region."