People on the Move: BDO; GC Business Finance; Emery Planning; TLT; Glenbrook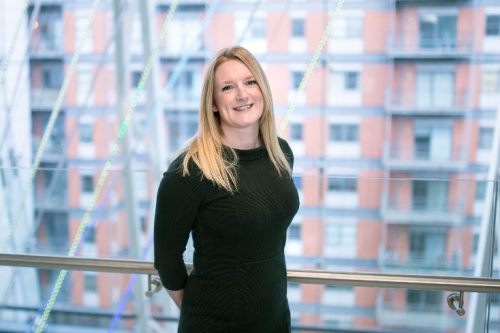 Accountancy and business advisory firm BDO has appointed Vanessa Lee as a partner to lead private client services across the North of England.
With more than 22 years' experience, Vanessa has a focus on advising high-net-worth individuals, families, family offices and trustees on complex tax planning.
She joins from EY where she led the region's private client team and has worked on a number of high-profile relationships across a wide range of sectors.
Vanessa will support the tax team across the North on all aspects of private client tax issues.
This announcement follows the appointment of Wayne Dutton as director in the North West team which continues to invest in its private client services offering.
Terry Jones, partner, said: "Vanessa's appointment comes during a landmark year for BDO. A crucial part of our strategy is attracting top talent like Vanessa as we continue to drive profitable growth.
"As a firm, our focus is on providing quality advice to help support our clients' business goals. Vanessa's experience and skillset will help strengthen our services across the region."
Vanessa Lee added: "BDO has an impressive reputation for its work with entrepreneurial businesses and I believe it's the perfect fit for my experience.
"I am looking forward to being part of a firm which really understands and values the contribution that building strong, sustainable relationships with private clients can bring."
::
GC Business Finance has made two senior appointments to manage the £11.25m Rosebud fund created by Lancashire County Developments, with Matthew Robinson joining as fund manager and Jonathan Nelson taking the role of senior loan account manager.
As fund manager Matthew will be managing an existing portfolio of around 30 companies based in Lancashire. As well as business development, he will be overseeing funds on a strategic level and reporting this to Lancashire County Developments, providing updates on how investee businesses are performing.
Matthew's previous roles include business development at Bibby Financial Services and relationship management at RBS.
Jonathan Nelson's role will be similar to the fund manager – overseeing funds and supporting investee businesses.
His background includes more than 20 years' experience as a relationship manager for RBS in Lancashire, while more recently working with Access to Finance as a finance specialist, identifying and supporting businesses that were seeking funding.
GC Business Finance was appointed by Lancashire County Developments to the £11.25m Rosebud Fund in July 2019.
The aim of the fund is to create 150 jobs per year across 12 local authority areas in Lancashire, with the fund providing finance solutions ranging from £10,000 to £300,000. The fund will be invested in a variety of sectors, including manufacturing, digital and creative, and professional services.
GC Business Finance was established in 2002, providing alternative finance options for growing businesses that have been unable to obtain funding through a mainstream lender.
Chris Hutchinson, head of lending at GC Business Finance, said: "We are excited to be welcoming both Jonathan and Matthew on board to manage the Rosebud fund and are confident that they will deliver the funding to support business growth across Lancashire, aided by their combined 50 years of experience in the banking sector."
Amin Vepari, business finance & scale-up lead at Lancashire County Council, said: "The Rosebud fund plays a key role in boosting the Lancashire economy with a strong focus on creating high calibre employment by supporting the growth ambitions of some of our most innovative businesses.
"Both Jonathan and Matt have significant experience of working in the business finance arena and understand the unique challenges that businesses face when it comes to finding accessible and appropriate investment.
"This will enable them to provide the funding that will unlock Lancashire's business growth potential, and I look forward to working with them closely over the coming months."
::
Macclesfield-based Emery Planning has expanded its board with the promotion of Ben Pycroft and John Coxon from associate director to director.
Both are long-serving members of the Emery team, with Ben appointed in 2011 and John in 2008.
They join a board of six other directors, including Denise and Peter Emery who founded the company in 1985.
Emery Planning is one of the UK's leading independent town planning consultancies working with clients and councils across the UK.
Its team of 21 consultants offer a comprehensive range of expert planning services covering residential and commercial property development, leisure and tourism, retail, education, healthcare, listed buildings, conservation and green belt development.
Both Ben and John specialise in strategic development applications for large scale residential, commercial or mixed-use schemes.
They are also considered leading experts in their field on applications involving housing land supply and five-year housing land supply calculations, often being called upon to act as expert witness at public inquiries, appeal hearings and local plan examinations.
Director Stephen Harris said: "John and Ben are incredibly talented and driven individuals who execute every case with skill, professionalism and tenacity.
"They work to exceptionally high standards and are committed to delivering only positive outcomes for their clients.
"Their input has helped the business retain and grow its client base, and achieve an enviable track record of planning success. It's an absolute pleasure to welcome them to the board."
The promotions follow a sustained period of success and growth for Emery Planning, with further promotions and new appointments due to be announced before the end of the year.
::
Law firm TLT has appointed Andrew Webber as its new UK head of corporate.
Andrew replaces partner John Wood who led the corporate team for 16 years before being elected to serve as the firm's new managing partner from April 2020.
Andrew has been at TLT since its inception in 2000 and was promoted to partner in 2008.
As well as advising on corporate matters he is a member of the firm's operations board and lead partner for the firm's equality, diversity, inclusivity and wellbeing programme, working with a firm-wide team to deliver initiatives such as the launch of the Women's Network and BAME Committee and, most recently, committing to improving mental health and wellbeing in the legal industry through the Mindful Business Charter.
Andrew Webber said: "We have built a strong UK team acting for a wide range of clients from large corporates and fast growth businesses to private equity and overseas investors.
"Working with a UK-wide team of respected and experienced lawyers I am ambitious for the future, both in how we can continue to grow as a business, but importantly in what we can deliver for our clients.
"John has positioned the team at the heart of the firm's future growth plans and I'm excited to work with him on the next stage of our development."
TLT has expanded across the UK and doubled its revenues over the past four years. Recent new partner hires include Andrew Jennings in Belfast, Damien Bechelli in Glasgow, Patrick Somers in London and Richard Life and Mark Traynor in the Spinningfields office in Manchester. Bristol corporate lawyer Nina Searle was also promoted to partner in May of this year.
::
Property company Glenbrook is continuing its recruitment drive with the senior appointment of Shannon Conway as the company's residential director.
Shannon joins Glenbrook from global property agency JLL where she held the position of lead director in the residential professional advisory team.
At JLL Shannon was responsible for the residential advisory services throughout the North West, including residential valuation, development consultancy, affordable housing, retirement living.
Shannon is the latest in a number of hires for Glenbrook this Autumn, following on from the recent appointment of Scott Griffiths as investment director, and new recruits in the asset and project management teams.
Ian Sherry, director at Glenbrook, said: "We have known and worked with Shannon for many years and have always admired her work, professional approach and excellent insight into the residential sector.
"She is highly respected in the industry and has extensive experience across all residential sectors and will be an invaluable asset to the business as we continue to work with a number of partners to deliver a wider tenure mix."
Shannon added: "Having been heavily involved in advising clients which operate in the residential sector for the last 15 years, this role gives me a fantastic opportunity to apply this experience to a developer-environment.
"Glenbrook is an innovative company with an impressive track record in delivering exceptional projects and I look forward to working with the team to further develop their residential portfolio across the UK."
Shannon is also vice-chair of Women in Property (North West), an RICS Awards judge, and is also involved with the Greater Manchester Combined Authority's Aging Hub.