Stockport firm clinches deals with world-famous entertainment brands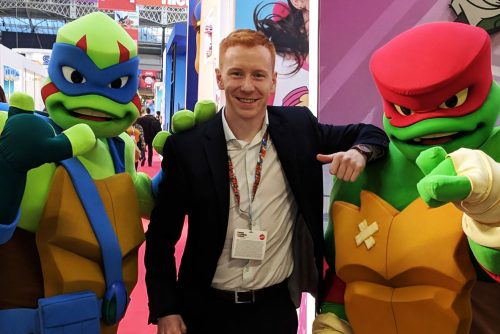 Greater Manchester business Beautifulgame.co.uk has snagged wall sticker licenses for a trio of world-renowned brands — Manchester United FC, WWE and Universal Studios.
The Universal Studios deal includes 28 of their blockbuster movie franchises and TV shows, including Despicable Me, Trolls, Jurassic World and How to train your Dragon.
Since being founded six years ago, Stockport-based BeautifulGame.co.uk has been busy organising licensing deals to launch Official and exclusive wall art products for the UK market with more than 70 brands launched.
Founder Sebastian Mather said: "We were lucky enough to agree our first licensing contract with Manchester City. Following this we got the go-ahead from Newcastle United, West Ham United and Celtic.
"Since those early days we've worked hard to establish ourselves as the destination for wall stickers in the UK.
"We're proud to now work with over 40 top football clubs across the UK."
He added: "Following this we took a big step in the world of character, film and TV brands – the first of which was Peter Rabbit.
"We believe we are creating a brand and platform which can inspire the family and help create the ultimate themed bedroom they've always dreamed of."
He said: "We are a print-on-demand business, meaning we can be really creative with our offering. This has enabled us to accelerate our growth and has given us a strong competitive advantage in the market.
"From personalised prints to full wall murals, the customer can choose from a wide array of designs to best suit their wall space.
"We are most proud of our partnership with Universal Studios, which has allowed us to continue growing above and beyond our expectations.
"We have also recently launched exclusive ranges with the WWE, Paddington Bear, Sonic the Hedgehog, 'We're going on a Bear Hunt' and Shaun the Sheep.
"Next week we will be launching an exclusive range of wall stickers with much-loved TV show PJ Masks."
Mr Mather left school at 16 with 2 GCSE's, having struggled with Dyslexia.
After jobs in IT and sales he went on to co-found a successful gift e-commerce business in 2010, but left, with no financial gain, in 2013 and had to start his career again.
"I founded BeautifulGame.co.uk one week later.
"However, it took three years of hard work and many false dawns to begin to build momentum and agree our first licensing contract.
"At one point in 2014, we had £25,000 of debt in the business and month-to-month we were consistently making a loss, but we kept striving on and slowly built something that today we are very proud of."