Law firm expands at Cheshire's Daresbury Park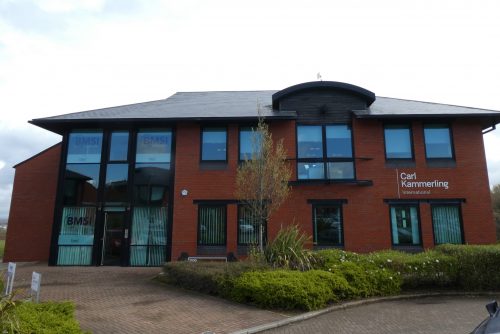 A specialist solicitors dedicated to investigating, negotiating and settling a broad range of claims against financial services providers is increasing its office space.
Anthony Philip James & Co (APJ Solicitors) has taken the ground floor of Daresbury 7500, Daresbury Park, Cheshire.
The 2,200 sq ft has been taken on a new five-year lease at a rent of £34,000 per annum.
Anthony Wilson, managing director, APJ Solicitors, said: "Due to the rapid growth of the business becoming one of the UK's leading mis-selling litigators, we have taken on additional office space at the Daresbury Park site.
"As a result of recent hires, and further plans to hire additional staff, the new office space enables us to accommodate the growth."
Daniel Lee, director, Regional Property Solutions who let and manage the building on behalf of a private pension, said: "This business park is popular and the timing was right for both the out-going and incoming tenants.
"We agreed the surrender of the lease from Carl Kammerling and the simultaneous granting of the new lease to APJ Solicitors."
TSG Property acted for Anthony Philp James & Co.