Greater Manchester vital to rebalancing of UK economy, says KPMG report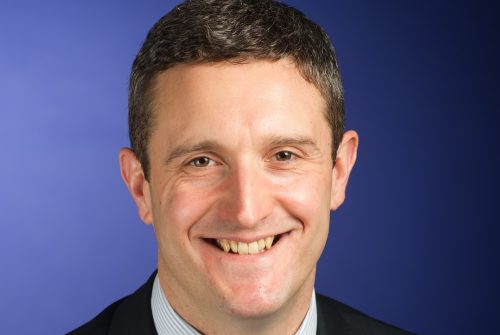 Greater Manchester and other Northern city regions must be a key focus of the upcoming Budget if Boris Johnson's government is to boost regional growth and rebalance the UK economy, KPMG has warned.
In a new report addressing regional economic growth, published today (January 16), the business advisory firm outlines the need for a new regional model to close the widening gap between London and regions outside of the capital.
The report, 'UK regions: a framework for growth', calls for significant investment in regional transport and broadband connectivity to support the creation of larger economic areas around 'core city regions', including Greater Manchester.
Tim Cutler, infrastructure and government partner at KPMG in the North West, said: "Regional growth has long been on the agenda in the North but progress in recent years has slowed.
"Thanks to the benefits of devolution and a proven approach to collaboration with central government on transport and infrastructure investment planning, Greater Manchester has pulled ahead of the pack in terms of city region development.
"It has the opportunity to be a flag bearer in implementing the new model proposed in this report.
"Underpinning the city region's growth in the decade ahead will be a continued focus on priority sectors such as healthcare, advanced material development and media, as well as cross-sector digitalisation enabled by state-of-the-art infrastructure.
"However, none of this will be possible without investment in skills, strengthening the case for further devolution of policies in relation to post-16 educational funding."
The report also recommends that local universities are empowered to take a more active role in improving the productivity of local businesses.
Meanwhile, universities and local government are encouraged to set-up centres of innovation to nurture local start-ups in each core city.
Yael Selfin, chief economist at KPMG UK and author of the report, said: "There are no quick fixes. The Budget in March will offer the Government an opportunity to address the regional disparities in the UK, but if it is to make a long-lasting difference, it will need to be focused on the right areas and follow the key principles outlined in this report.
"Driving regional growth cannot be done from Whitehall alone. Implementing our framework will require strong co-operation between different layers of government and local communities, through devolution, continued dialogue, and the augmentation of local capabilities."
Regional strategies should look to incorporate the full range of interventions needed to accelerate economic growth, from transport to education to governance, with greater use of spatial planning to ensure the interactions between all these areas are considered in order to maximise returns.
A framework for interventions under three pillars is recommended for government to follow:
Building a fertile business environment. Through investment in transport, it will be possible to connect larger commutable areas to core regional business and cultural hubs, as well as increase the capacity on busy routes to ease local congestion. Digital connectivity, availability of office space, access to funding, and innovation support are also part of this pillar.
Creating regions that are magnets for people. No location will be successful if it does not attract people to live and work in it or provide its existing population with the means to prosper. Places need to be planned as attractive locations to live, with adequate housing supply and cultural and recreation offerings. Studies show that human capital plays a bigger role than physical capital in facilitating the catch-up process that fosters regional growth. As the pace of new technology adoption accelerates, investment in post-school upskilling will become ever more important, with workers increasingly expected to embrace a lifelong approach to learning. But primary and secondary school outcomes must also be addressed, as well as pre-school education.
Securing an enabling governance. Solid strategies pursued by local leaders on the ground, within well-established governance structures, are crucial in driving regional growth. Far-sighted vision, flexibility to try new things, and outstanding execution are all paramount.
All this will require significant additional funding. Public funding will be constrained, and there is a need to consider new and sustainable ways of funding and ensure that money is well spent.
Chris Hearld, head of regions at KPMG, said: "The UK's regional economies are on the scoreboard when assessed against the three pillars our report considers to be essential to economic growth.
"From Greater Manchester's flag bearing devolution deal to the North East's cultural renaissance along the River Tyne's Quayside; with Birmingham planning for the Commonwealth Games in a couple of years and Leeds' offer as a base for fast growth businesses being stimulated around university innovation hub Nexus, there is a great deal of exciting progress under way to support a diversity of economic ambition around the country.
"Yet, growth and productivity are not where they might be.
"This supports our assertion that all three pillars must be in place for an area to thrive. And it is imperative the UK's regions prosper for the nation's bottom line to grow sustainably."
Yael Selfin said: "As central and local government look to reinvigorate the regions, they should not neglect the importance of culture and recreational spaces in improving the quality of life and instilling purpose and pride.
"The aim must be to design places where people desire to live and to support their community beyond the provision of good employment opportunities alone.
"People should feel connected and supported by their local communities and cherish living in their region."